Ahoy joy GreatDrammers! It is that time of year again where we all open our wallets and decide what we should treat out loved ones to for Christmas, and this year owing to the amount of people who have been asking me for recommendations I have decided to write a multi-part GreatDrams Whisky Christmas Gift Guide, welcome to Part One; the bottles.
Buying a bottle for anyone at any time is hard; you need to know what flavours they like, need to set a budget that not only does not break the bank, but shows the person you're giving the bottle to how much they mean to you. Yes, these are all factors.
Here are the top ten bottles I'm recommending in the GreatDrams Whisky Christmas Gift Guide 2017:
1. For the smoky whisky lovers: Ardmore 8 Year Old Single Cask bottled exclusively for GreatDrams
Bottle cost: £50
Surely you saw this one coming? This bottling has been really well received by the throngs of folk who have bought it so far, a fruity, smoky, delightful dram that is all about enjoyment and a limited edition that does not cost the earth.
Limited to 299 bottles.
2. For the peated whisky lovers: Ardbeg An Oa
Bottle cost: £43.95
The first new permanent addition to the Ardbeg range in around a decade, this is a good, solid Islay single malt that is surprisingly morish, leaving you wanting dram after dram each time. Brilliant, and already a whisky writers' favourite. Robust, slightly fruity, solid peat levels but without breaking your tastebuds. You'll love it.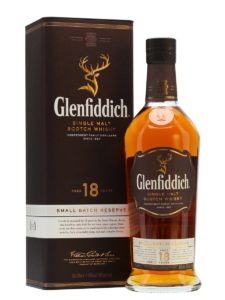 3. For the fruity whisky lovers: Glenfiddich 18 Year Old
Bottle cost: £52.80
Oh yes, one of my absolute favourite Speyside classics, such a fantastic whisky that is one of my go-tos in the house, so fruity, that classic Glenfiddich character of the 12 and 15 year old releases but with a lot more refinement and silkiness about each sip. Truly wonderful.
4. For the premium blended whisky lovers: Chivas 25 Year Old
Bottle cost: £305.00
Oh go on then… a brilliant blended Scotch from Chivas, this dram – a descendent of what was dubbed the world's first luxury whisky – this silky smooth number looks as stunning as it tastes, and is highly recommended in my book too, so it must be good.
5. For the budget conscious amongst you: Ballantine's Finest
Bottle cost: £20.95
A classic blend that is light, highly drinkable and very reasonably priced considering how lovely it is. Fantastic dram with some great people behind it including brand ambassador Ken Lindsay, a diamond of a man.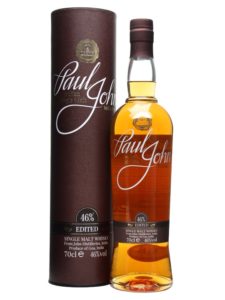 6. For the international whisky lovers: Paul John Edited
Bottle cost: £38.95
I'm a huge fan of Paul John whiskies, and their brand ambassador Shilton Almeida; a lovely company full of lovely people, that produce lovely whiskies that will surprise you in their depth and how many flavours you can detect considering their relative youth.
7. For the Irish whiskey lovers: Midleton Very Rare 2017
Bottle cost: £160
I was fortunate enough to be at the launch of this stunner just recently and not only does it look beautiful after a full rethink of the design of the bottle, label and outer packaging. The whiskey itself is lovely; truly luxurious, silky, fruity, packed with flavour and depth. Fantastic.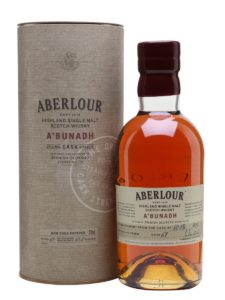 8. For cask strength whisky lovers: Aberlour A'Bunadh
Bottle cost: £79.95
What can I say? This is one of the best value whiskies for maximum flavour and power, a cult hero that is loved the world over by the whisky industry as much as consumers at large. Sold in limited batches, this is a great whisky for both starter and experienced whisky drinkers alike.
9. For those looking for something special: Craigellachie 23 Year Old
Bottle cost: £412
A long-time favourite of mine and my wife's, this whisky is stunning; meaty, thick, old school, a whisky drinker's whisky not for the feint hearted straight from the heart of Speyside and only having been released as a range in its own right in 2014. One that I go back to time and time again, and happens to be one of only two bottles I keep next to the bed in case I need an evening dram.
10. For the people looking to push the budget right out: The Dalmore 25 Year Old
Bottle cost: £706.60
A truly luxurious whisky from the maestro that is Richard Paterson, a man who has spend over half a century in the whisky industry creating interesting flavours and pushing the boundaries of cask blending and finishing. Something very special indeed.
So there you have it GreatDrammers, my top ten bottle recommendations for you this Christmas. What else would be in your Whisky Christmas Gift Guide?