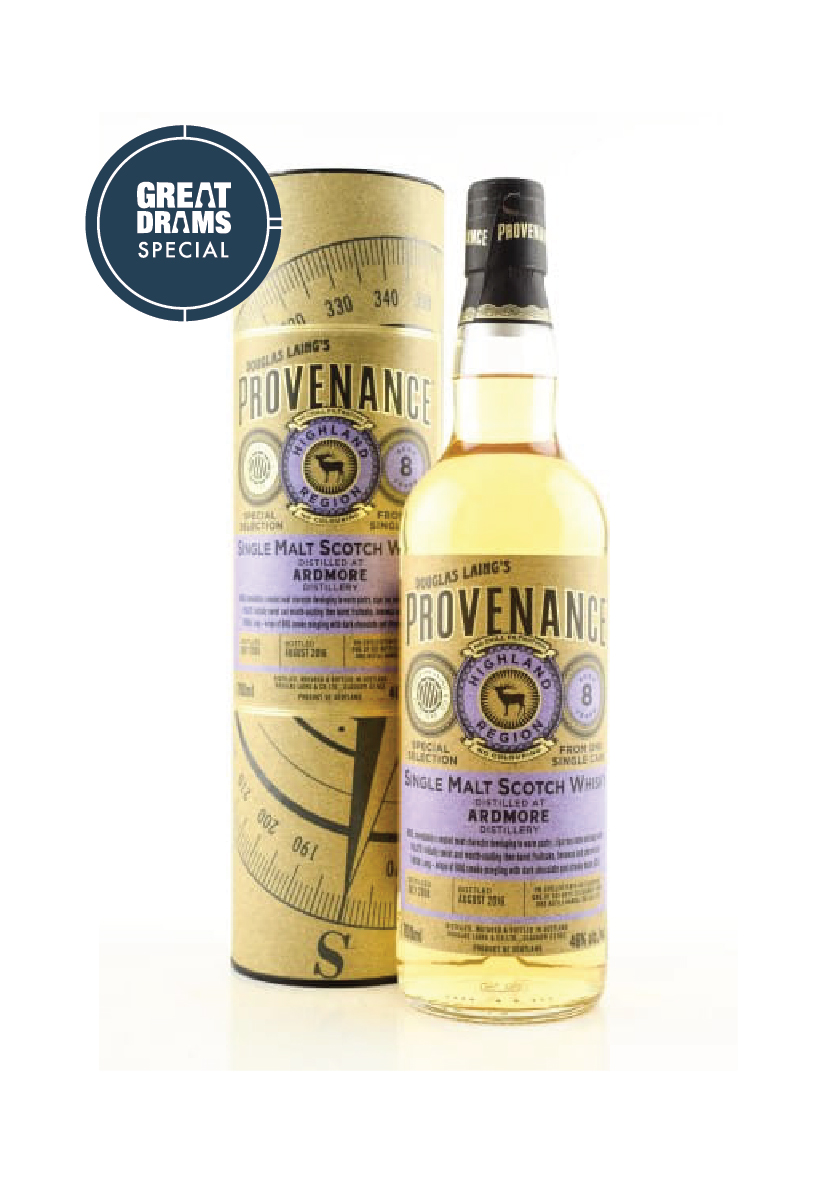 Limited Edition Ardmore 8 Year Old Single Cask Single Malt
Bottled exclusively for GreatDrams, this limited edition Ardmore 8 Year Old Single Cask Single Malt Whisky bottling is a release of just 299 bottles globally. Once it is gone, it really is gone.
25ml = £5 70cl = £50
Limited to: 299 bottles globally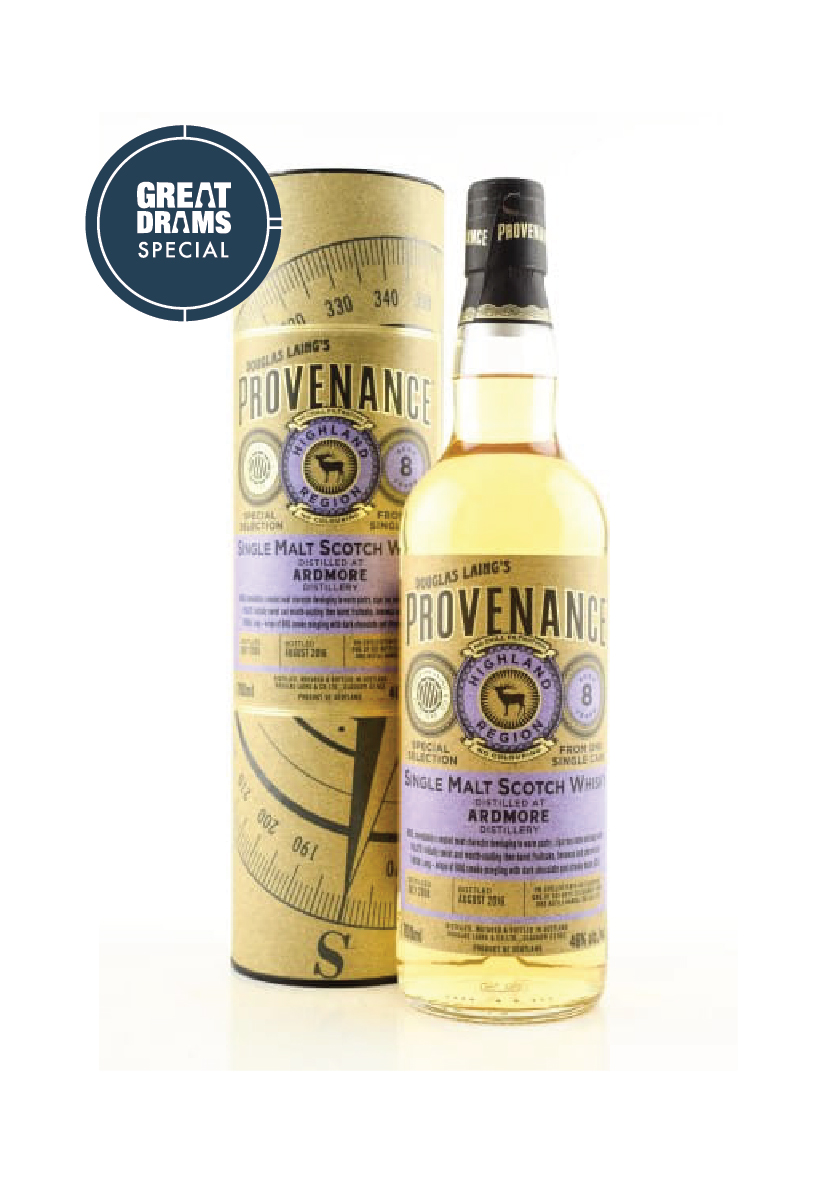 Limited Edition Ardmore 8 Year Old Single Cask Single Malt
Bottled exclusively for GreatDrams, this limited edition Ardmore 8 Year Old Single Cask Single Malt Whisky bottling is a release of just 299 bottles globally. Once it is gone, it really is gone.
25ml = £5 70cl = £50
Limited to: 299 bottles globally
To celebrate the launch of my new book, The GreatDrams of Scotland, I worked with the fine folks at Douglas Laing
to choose a cask that I would bottle in commemoration, and after going through a number of samples,
this Ardmore 8 Year Old Single Cask Single Malt Whisky hit me as the one to choose;
not only does it taste fantastic, but Ardmore was actually the first Scottish whisky distillery I ever visited,
and happens to feature in the book for being part of the Teacher's blend recipe.
Distillery: Ardmore
Region: Highlands
Age: 8 Years Old
Distilled: July 2009
Bottled: September 2017
Cask type: Refill Hogshead
ABV: 46%
Limited: 299 bottles globally
Non-chill filtered
Natural colour
Bottled under the Douglas Laing Provenance label they explain as being "bottled exactly as the distiller intended – without colouring and without chill filtration,
so that the naturally present oils, fats and enzymes in the Whisky are allowed to make their own special contribution to the nose, mouthfeel, palate and finish". 
Please note that we reuse packaging where viable and sustainable to do so – you may receive this product in a box that has been used before as for us that's the best form of recycling and forms part of our sustainability policy that can be viewed here: https://greatdrams.com/the-greatdrams-view-on-sustainability/ – if you specifically wish to have a brand new box for the bottle / bottles to be shipped in please state this in the order notes. 
You may also like…
Limited to: 220 bottles globally

Limited to: 220 bottles globally