As forward thinking as ever, Royal Salute have released an exclusive edition of their Blended Scotch in collaboration with Richard Quinn, who is quickly becoming a big name in British fashion.
Celebrating Craftsmanship
This new release, introduced at London Fashion Week in September 2021, comes in two different and beautifully designed porcelain bottles, one in black and one in white. Adorned with royal blue flowers, the bottles hold some of Royal Salutes best blended Scotch whiskies, with a distinctly floral flavour profile. This is the first of a new line of collectable whiskies celebrating cutting-edge creativity in fashion.
Richard Quinn, who was recipient of the Award for British Design from the Queen in 2018, said, "Being able to spark creatively with Royal Salute has been an amazing experience. Witnessing craftsmanship and innovation within different expertise has always fascinated me, so exploring the world of expertly blended and high-aged whisky for the first time was such a powerful source of inspiration. 
"The collaboration has been a real creative process and I'm thrilled that the expression that resulted from this great partnership encapsulates both of our passions in a truly modern way. I love the thought that my designs for Royal Salute will be collected and treasured for years to come by whisky and fashion lovers around the world."
The blend has been crafted by Master Blender Sandy Hyslop from 31 rare single malt and grain whiskies.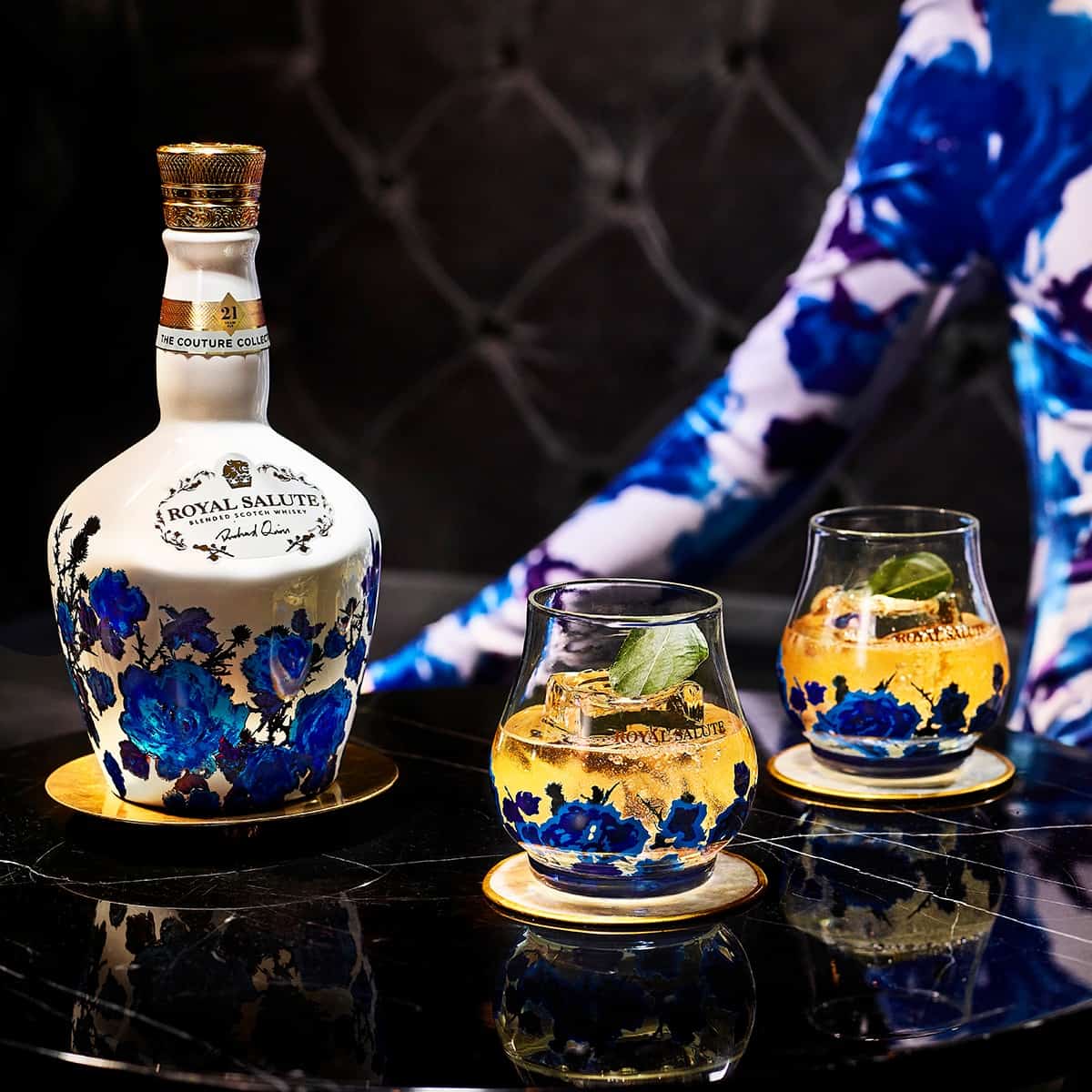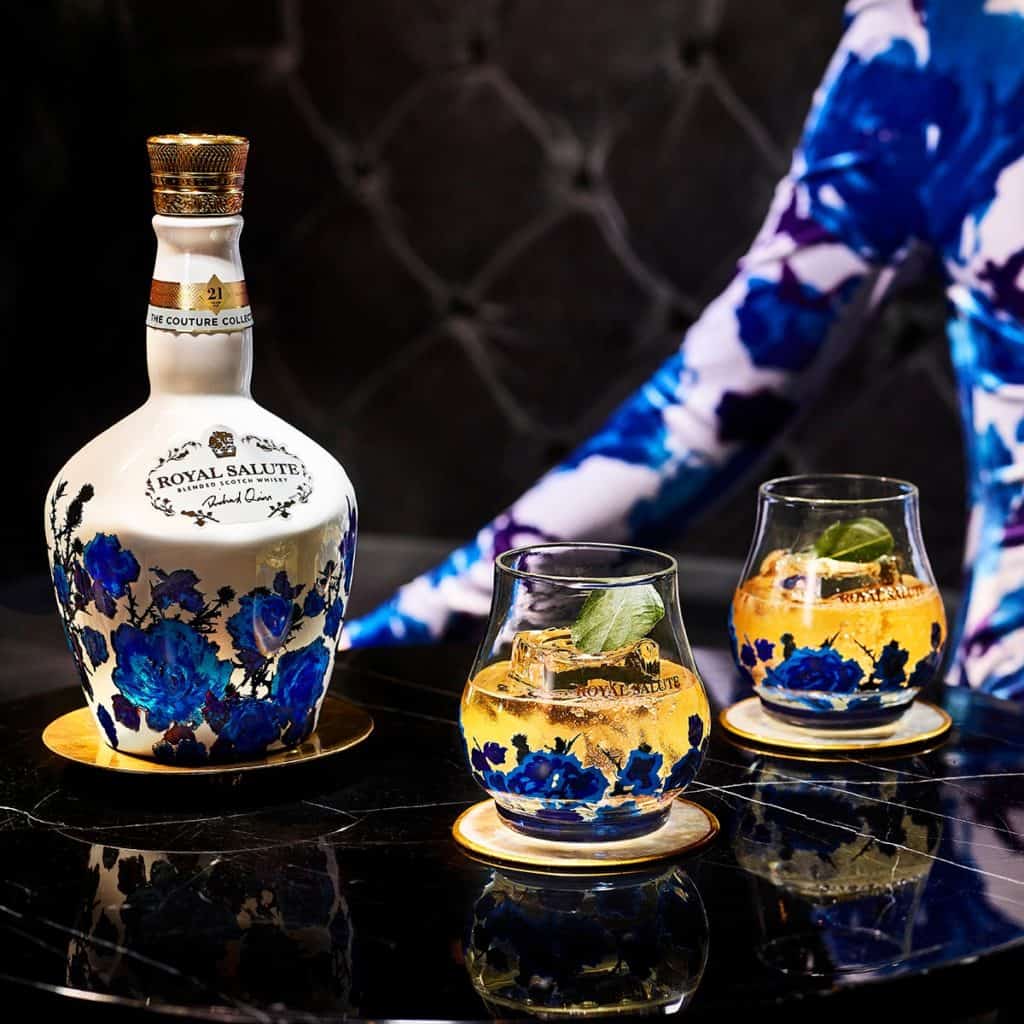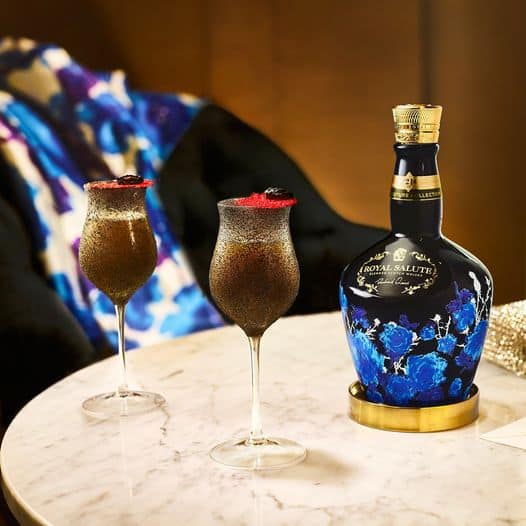 The nose begins with notes of crisp orchard fruits, custard and caramel. There are hints of vanilla, oak wood and citrus fruit. Sweet nuts and soft floral notes round it all together.
The palate is rich and full of orchard flavours. Exotic fruit, like mango and peach, come through alongside milk chocolate and more floral notes. There is a warming hint of nutmeg and ginger. The floral notes are very aromatic and go perfectly with the ginger.
The finish rounds off with more floral notes and a lovely caramel note.
The Royal Salute 21 Year Old Richard Quinn Edition is a wonderful expression, packed with flavour and beautifully packaged.
Have you tried the Royal Salute Richard Quinn Edition Blended Scotch Whisky? Let us know your thoughts in the comments!