Limited to: Only 96 bottles ever produced

Limited to: 173 bottles globally

Limited to: Only 273 bottles ever made
Whisky and whiskey shop with gifts suitable for all budgets; from books to bottles we have it covered. Personally signed whisky books, limited edition bottles of whisky exclusively available from us and more!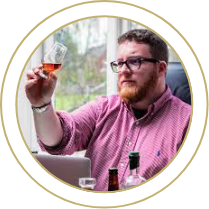 Hi, I'm Greg: I love whisky. And I'm a man on a mission: to share that passion with whiskey lovers everywhere.