The dram? Mosstowie 1975, bottled by Spirit of Scotland, but I did not know that until after I had finished reviewing it.
You see, this was a bit of an experiment between friends; Mark and I each posted each other unlabelled whiskies to see how we got on blind tasting them, and to see what we each thought of the other's choice of dram!
I've been a huge fan of Mark's site, malt-review.com, for ages both for the design quality and the writing quality… that, and he is a thoroughly nice bloke, which helps, so when we were batting this collaboration idea around, it just made sense to do something that challenged us both, in different ways.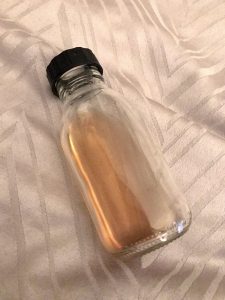 I'm not sure if he did it to put me off, but the Mosstowie 1975 he sent me came packaged in a box with a lovely silver stag embossed on the lid with The Dalmore logo underneath. He assured me that it was not from
The Dalmore
, but I did wonder if it were a double bluff.
Then came the internal question: "How the hell am I going to review this?", and after a bit of mulling, and about two weeks of not getting around to actually doing anything about it, I decided to sit in my office with a GreatDrams Glencairn and really take the time to think about the whisky, the flavours, the aromas and review it as I normally would, but without knowing if I was going to be anywhere near right about the character of the dram.
So, I got on with it.
Sitting there, I was a little nervous; 'what if I don't like it?', 'what if my notes are so wildly different to Mark's?', but then I figured that the differences we get from the same whisky is all part of the experiment.
As I nosed it I was getting burnt sugar, it was clearly a classic sherry nose (or, again, was this a bluff somehow?), deep, rich, sweet sherry wine, ripe fruits, molasses notes all shining through. I must have spent a good fifteen minutes just nosing it, the dram was that lovely.
When I eventually got around to sipping, I picked up a lot of vanilla oak sweetness, juicy fruits, it really was quite sweet. Quite tannic, quite light. Red grapes. Quite dry. Smooth. Lovely. Bitter in places. The finish itself brought back the wood notes, and got sweeter with every sip.
Thankfully, once I had written my notes, Mark sent me the link to his review of the liquid, which you can read yourself at http://malt-review.com/2015/12/28/mosstowie-1975-spirit-of-scotland/ but I wanted to call out a couple of points about the Mosstowie 1975:
When is a distillery not a distillery? Well in this case, it's when the distillery in question never existed as a location, and was in fact merely a pair of stills within another distillery.
Mosstowie represents silent stills – which is a phrase for distilleries that no longer exist. Though as I'll explain, 'silent stills' is far more accurate in this case than 'closed distilleries'. That's because Mosstowie was an experiment – back when experiments were just something people had a go at, rather than something bearded hipsters dressed up as a start-up company with crowdsourced funding.
Mosstowie was a pair of Lomond stills inside Miltonduff distillery – where today whisky produced goes into Chivas Brothers blends – and these stills operated between 1964 and 1981.
Fascinating production story.
A really lovely dram, and one I wish I could get more of! Now, I just hope Mark likes the rubbish I sent him… : – )