Bottled by new independent bottler, MaltyVerse, Agent W is the first and main range by the new company. This new series of single cask bottlings which is tied to an on-going comic book issue, will be launching in the US on September 6th, Tuesday for pre-sales, with bottles being shipped out later in the month. Only 550 bottles were released, and only 550 comics of the 1st Agent W were printed, to be delivered with each bottle.
MaltyVerse is the first to release bottles attached to a real comic book issue, and will continue to release new single cask releases, each featuring a new printed comic book adventure by the main character, Agent W. Agent W is the first and core range by MaltyVerse. 
Following Agent W, the team, led by whisky specialist George Koutsakis, plans to create a number of other bottlings, featuring a variety of fun characters, stories, and spirits. As the name suggests, the MaltyVerse will encompass a universe of different ranges and adventures.
The first release in Agent W is a 30-Year-Old Scotch Whisky distilled at the now shut down Cambus Distillery. The whisky matured for over 30 years in a 1st Fill Sherry Butt, before being bottled at the end of 2021 at 48% ABV. Koutsakis, born in 1991, chose this cask distilled in his birth year as the first release. Koutsakis is the creator of MaltyVerse and will act as the brand's CEO while artist Carl Harrison will act as the company's Art Director, both producing the art for numerous ranges, but also heading up collaborations with other talented illustrators.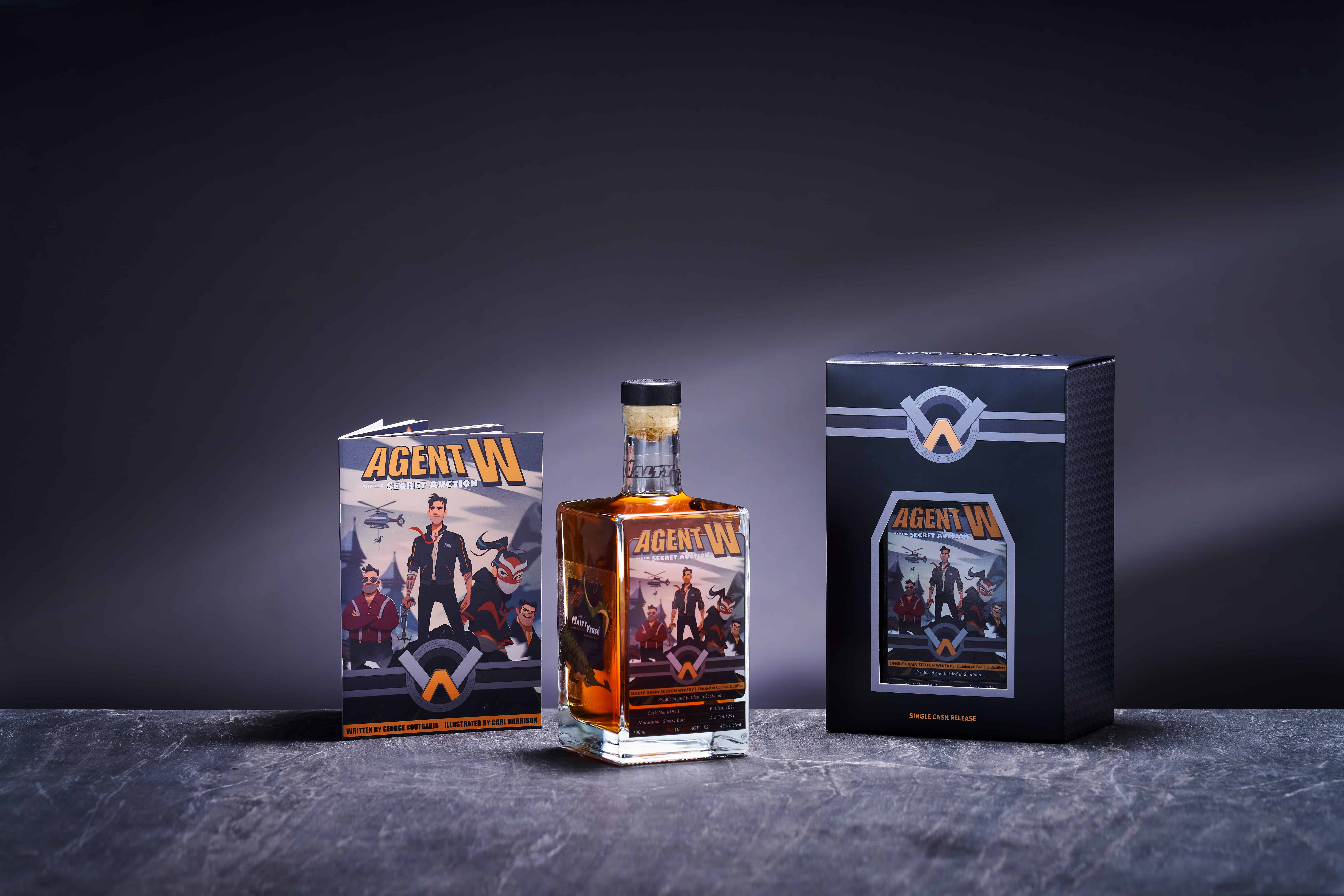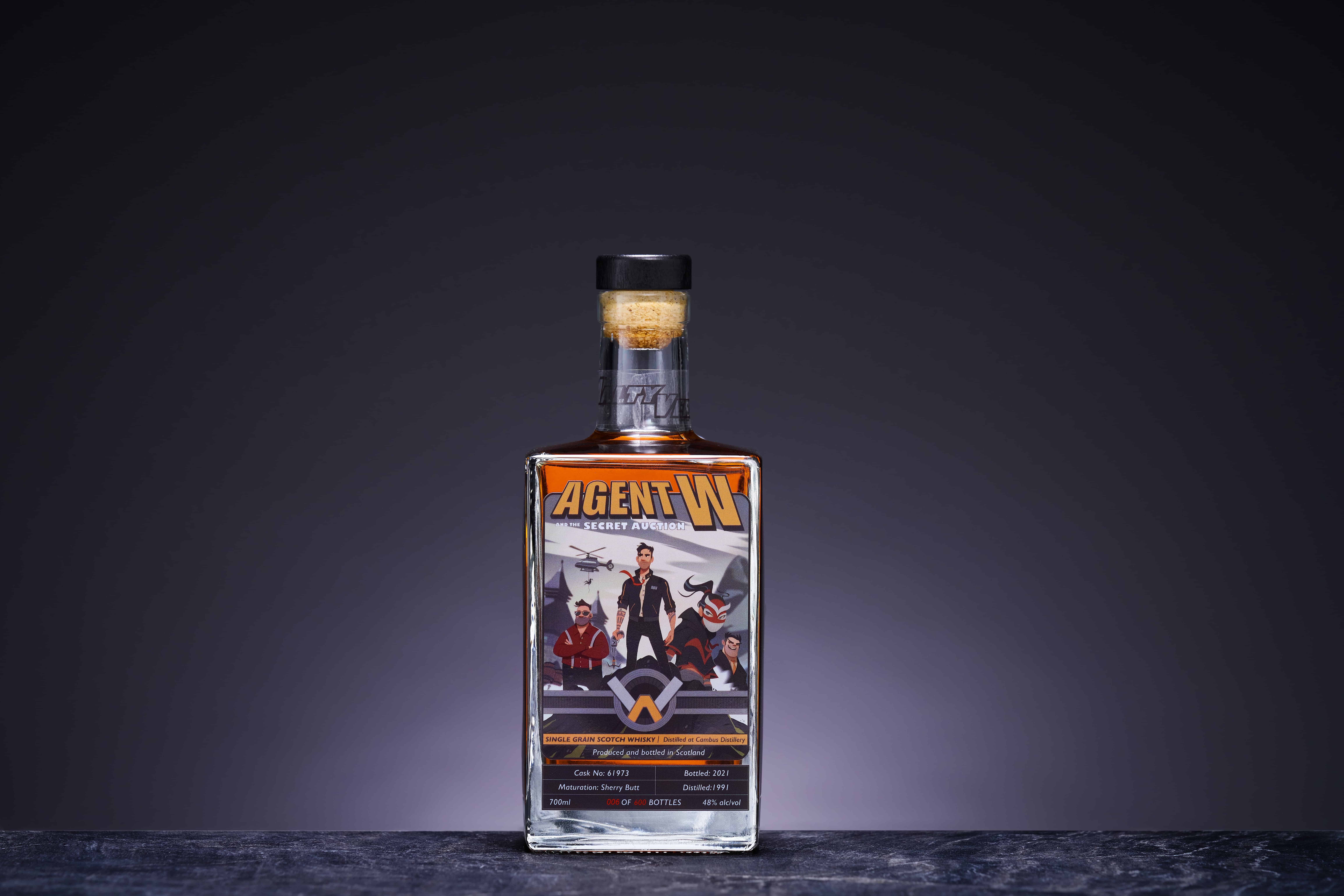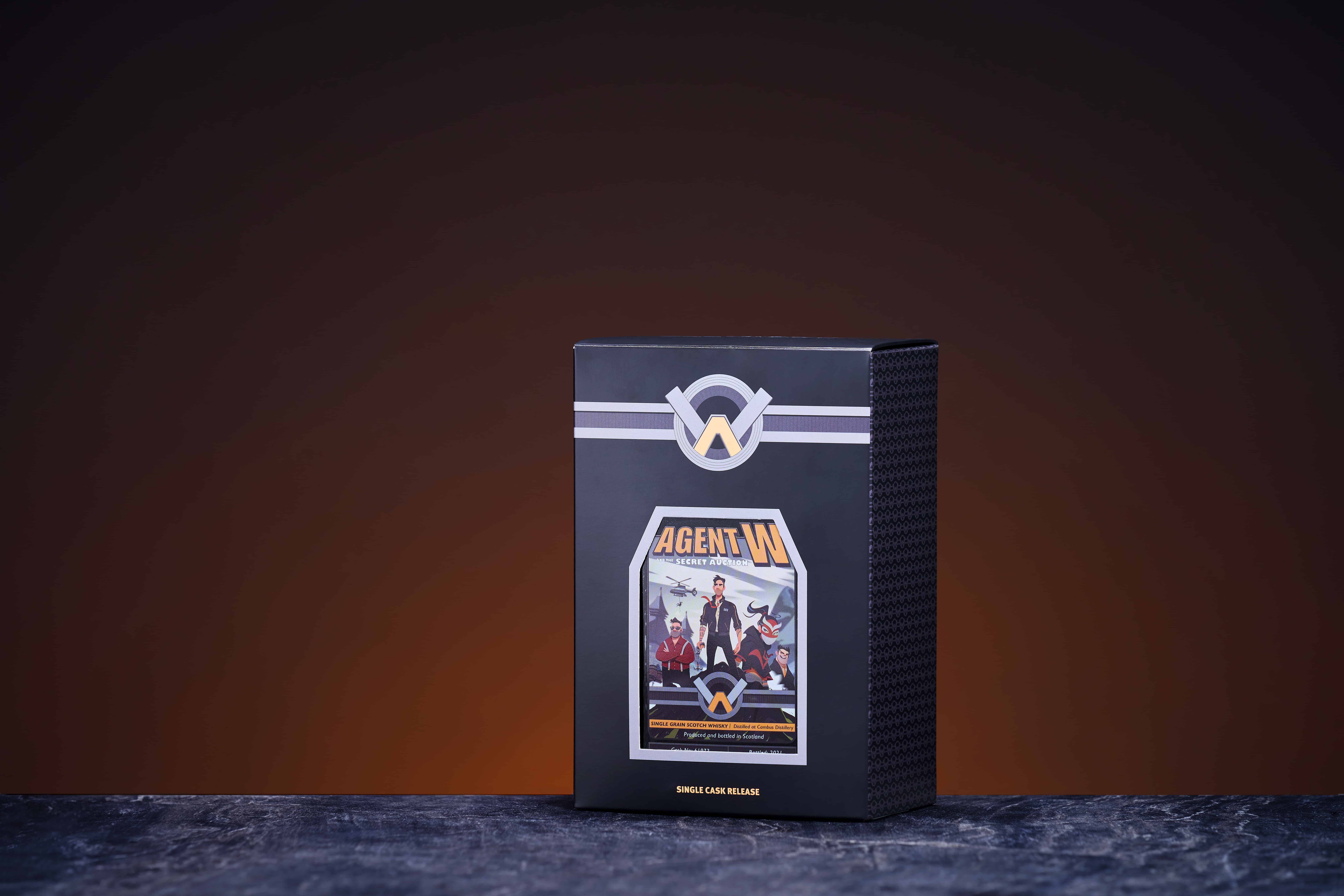 'There are so many amazing rare whisky brands and bottlers out there, all doing amazing things. I didn't want to create something that already exists and so decided to do something completely different,' says Koutsakis. 'To move away from the more traditional labels and ranges that depict Scotland and its history, and create something modern, colourful – that's just plain fun. The story-telling part of the project is the most exciting for me, as a writer. Writing the comic book and creating the universe has been so exciting. And luckily I found Carl, a truly amazing artist, who manages to perfectly bring everything I write to life. I really hope drinkers become fans of W and his adventures.'
While Koutsakis creates the stories, and characters, the comics are illustrated by Carl Harrison, an award-winning illustrator. The website will also encompass state-of-the-art functions and capabilities, aiming to provide a smooth and enjoyable customer experience.
Tasting Notes:
Matured in sherry, the nose starts with thick, rich notes of dark fruit, spice, and dried fruits. The palate delivers the notes of the nose, along with a touch of pepper, rich sherry, and winter berries. The finish is long and rich, with the dark fruit notes lasting throughout.
Agent W is available to purchase directly from www.maltyverse.com and can be delivered to a large number of states across the USA. Each bottle will retail for US$399 and comes with a comic book, a gift box, and exclusive access to the website's comic section.