So this might come as an unexpected curveball to many, but one of our founders, Greg, is a true Lego addict, like you wouldn't believe. Here he talks you through his favourite project to date.
I have been into Lego for years and years, pretty much my entire life – my parents bought me lots of it when I was a boy and for years I happily built and broke to and rebuilt all sorts of sets – tho more and more I would build and move on, never breaking them down.
Since our first born, Archie, turned two-and-a-half he has been brought into the world of small plastic bricks and the joy in creating sets as well as random things that come from your imagination. Most mornings I spend the first half hour to an hour with him building 'to order' what he wants – largely random cars / trucks / planes / house-like builds that he can mess around with until bored enough for him to take them all apart to do something even more random that makes total sense to him.
I like order though, and get immense joy from the 'big builds' such as Tower Bridge (4,900 pieces), Anfield (4,500 pieces), London Bus (2,000 pieces), Land Rover (3,500 pieces) and I have the 9,900 pieces Millennium Falcon, tho it is still in the box as I'm not sure where I will be able to build it without little hands coming and moving the pieces or trying to play with it.
So, back in September when I was in an enforced Covid Isolation period I realised I had basically 'completed Lego' and had done all the big builds above, and the others available at the time were not really of interest to me… so… I designed my own.
Just on one Post-It I sat and plotted out how I could build my own Lego Distillery and bottle plinth for GreatDrams bottlings – then got buying the bricks, which is equally as addictive.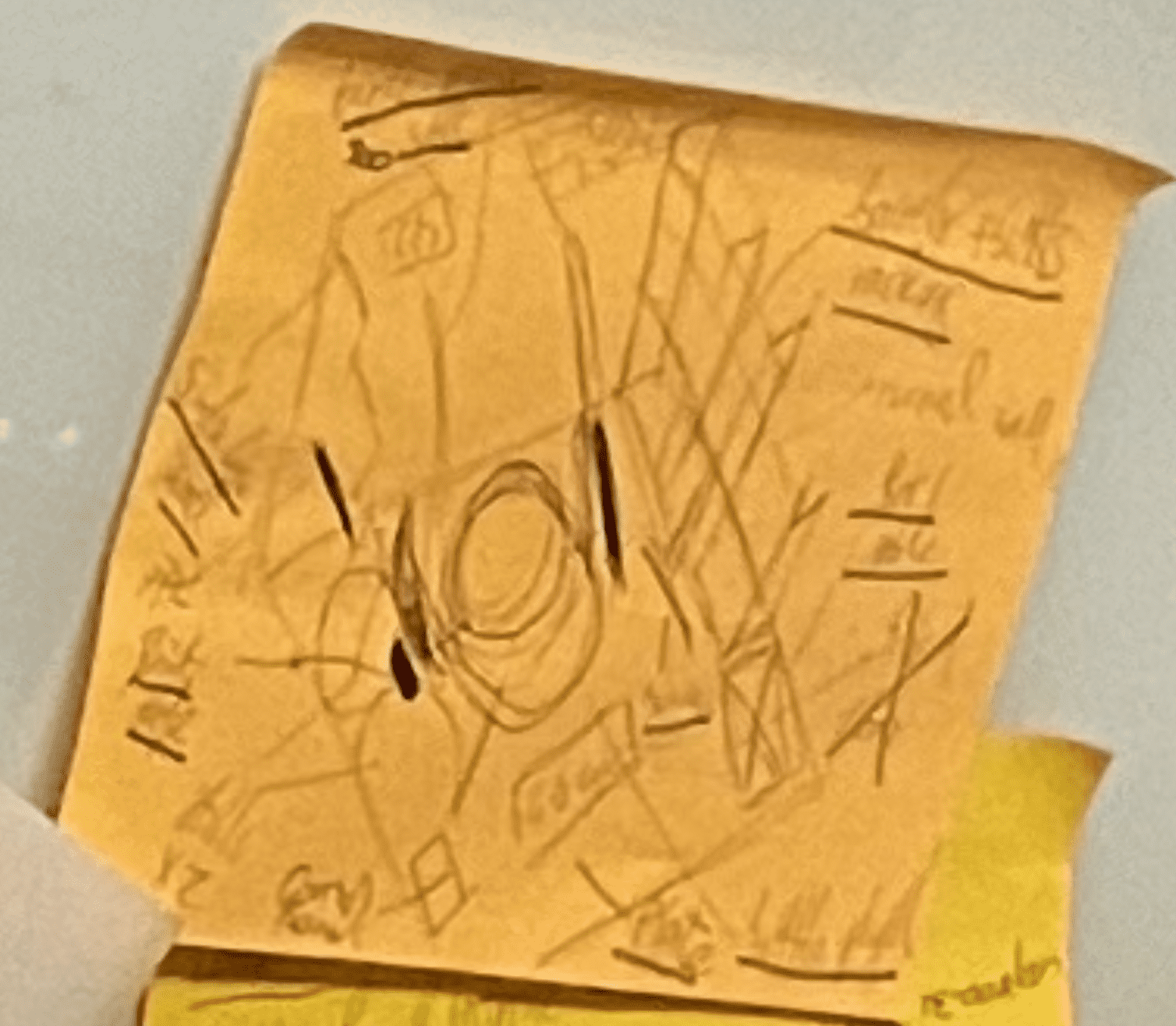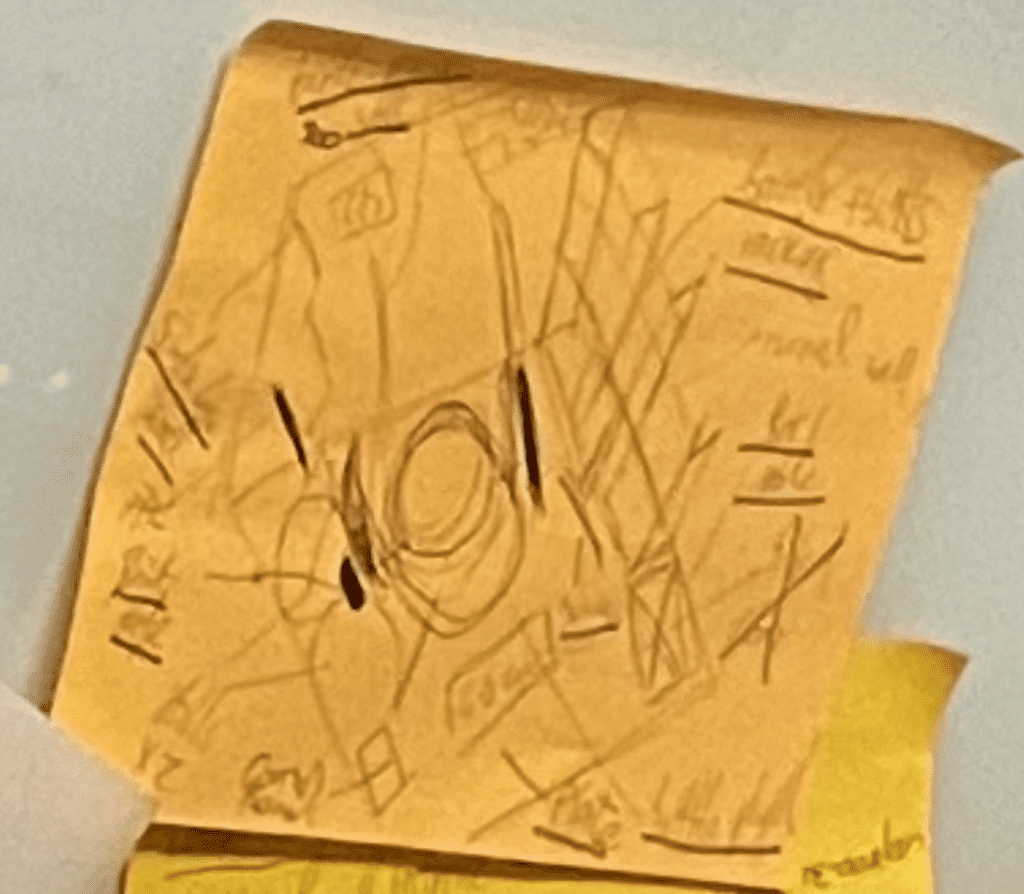 For a little bit it felt impossible, then thanks to a very good friend of mine and Lego set designer Rod Gillies, I was introduced to BrickOwl and a couple of other sites that allow you to buy individual bricks or, as was the case for this build, about 2,000 bricks.
It was not easy in the slightest by the way, trying to find each perfect piece for the build is quite hard – I ended up over-ordering and incorrectly ordering so many bricks I could probably build a Lego warehouse from them… maybe next lockdown / isolation.
Once most of the bricks that I thought I needed had arrived, I started building the wall, taking inspiration from a flood wall we had to have built at the front of our house in 2020 I even included the red engineering bricks at the bottom and offset the bricks so the wall itself was built stronger and more stable.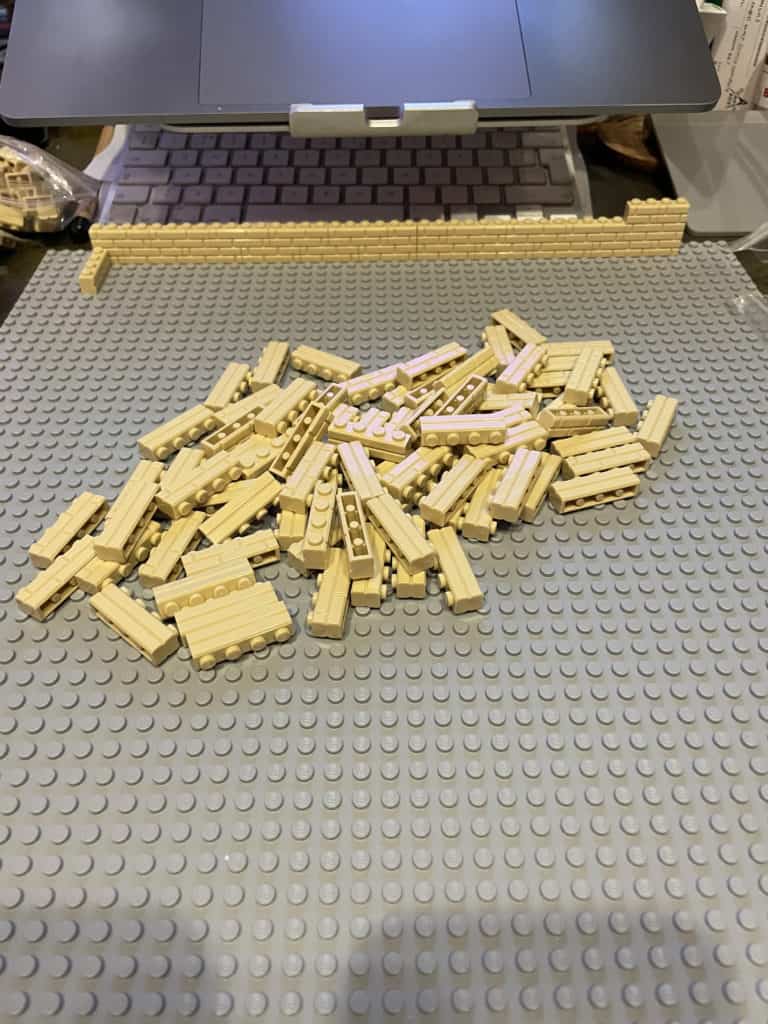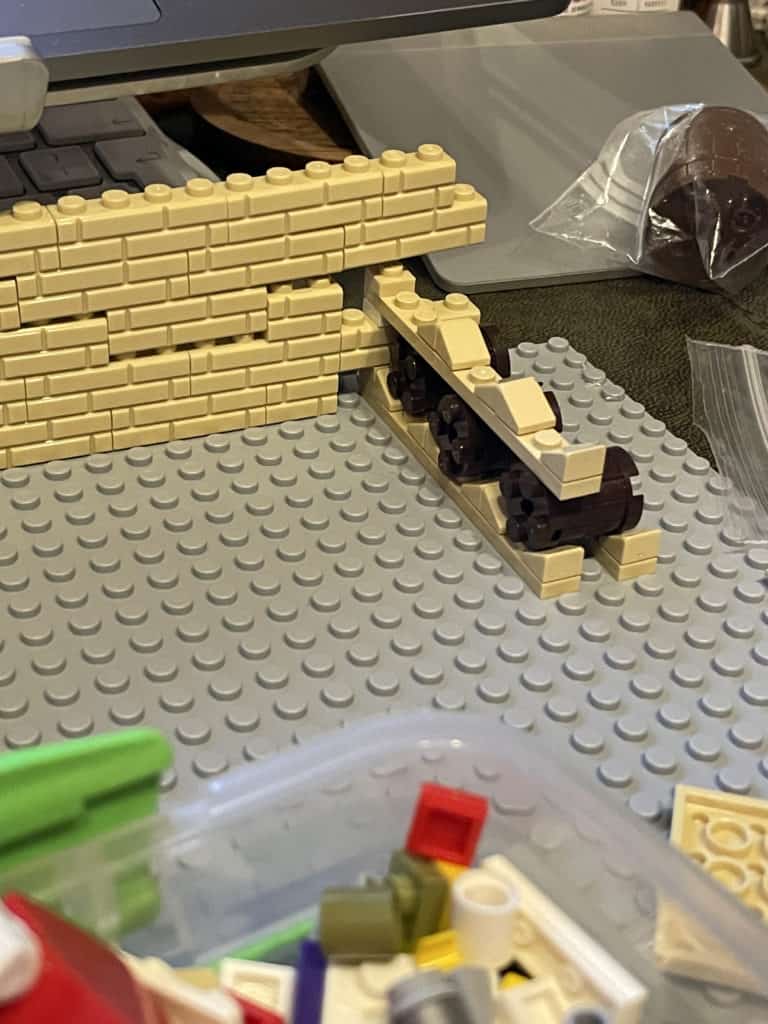 Then it was very much a case of thinking about what sort of racking I wanted for my Lego casks, and I could not decide between palletised or racked so figured I would just work out how to build both – why compromise? This involved ordering every single available barrel in standard and 'sherry butt' size from the UK and Europe so I could play around with configurations.
No distillery visit is complete without a proper, fully functioning bar… complete with beer taps for those fancying a palate cleanser.
And, as I have lamented and whined about so often over the years; all distilleries should have their own bottle your own feature – easy money for distillery owners and the best keepsake for whisky folks who have made the pilgrimage to visit your production facility and are clearly engaged and interested in the product so why not let them buy their own unique bottle? The results beat any operational challenges.
So my Lego distillery is no different – with two bottle your own options. 
As soon as the bar was installed I figured I would use some of the erroneously-bought grey masonry bricks to create a feature and bottle shelf… and bought a load of medals from an old London Olympics 2021 set to signify the medals and awards GreatDrams has won to date… a bit of self-celebrating, but I'm more than ok with it on this occasion.
Proportionally the entire build was constructed to fit one of our bottles in perfectly for photographs, but also to not look weird without it – not bad for one A5 Post-It of sketching the plan out eh?!
Would you believe the hardest piece to obtain was the Distillery Cat – which had to go in in honour of my 21 Year Old cat Bailey who passed away March 2021 and had been with me his entire life and most of mine, I had to import that piece from a seller in Germany, the only person in the world who appeared to have one available.
As I was assembling the still, I figured we needed a viewing gallery akin to the Roe & Co distillery in Ireland so had one of them put in too – can you tell I PROPERLY geeked out on this? I even looked through all the boxes of my Lego from when I was a boy to find old computer screens and technicians who would work the stills and operate the facility.
Then I started thinking about the guests in my distillery  and what they might like to do so I added a tasting table in the warehouse complete with decanters, stairs (likely against all distillery health and safety codes) for the man in a suit to get a closer look at the casks as they mature… with a dram in hand, naturally.
Not to mention the guest doing the bottle your own – an essential part of all distillery experiences.
Oh and the retail tasting area – want to try one of the range? Go nuts, that's why we are here…
Once finished, made sense to install the GreatDrams Lego Distillery Build on the bar in the office amongst all the limited edition bottles we have released over the years… 
Needless to say I loved doing this build, my very first self-designed Lego builds and now am itching to do another, but not entirely sure what as yet… this one ended up with way more scenes than I thought it would !