After an interesting Tweet or two about the latest trends in premium spirits including, obviously, whisky I gave Jennifer Masson (née Nicol), marketing manager of the brilliant Tomatin Distillery a call for a chat about all things whisky.
Before we get into the interview, I just want to this opportunity to congratulate Jennifer on her recent wedding, GreatDrams wishes you and your new husband a lifetime of happiness.
GreatDrams: I guess it would be handy for readers to understand what your role and day to day responsibilities are as the Marketing Manager for Tomatin
We are a small team here so anything that falls under the marketing umbrella comes to me, from concept to design, production and the launch of new products. I also cover marketing support for social media, PR, advertising for the whole brand portfolio.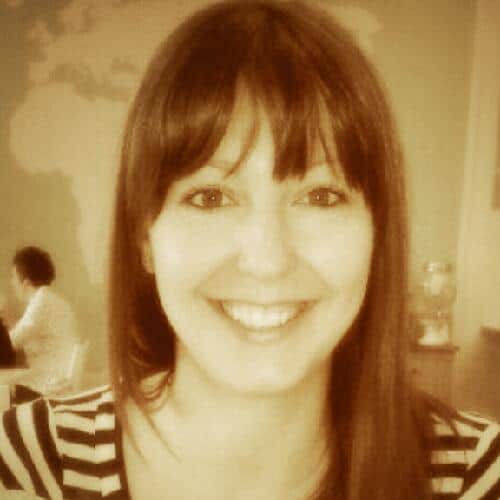 GreatDrams: We spoke over email about the uniqueness of your team, what makes the Tomatin Distillery team stand out from other distilleries?
The main thing is that nearly everyone that works for the distillery works on site, only three members of staff are based away from the distillery itself and they are the ones who look after the bottling and logistics.
All the rest are based on site, around 44 of us.
We are quite big in terms of production so we have a lot of staff on site producing around two million litres per annum.
Something that is really special about how we operate is that we are a very close knit team that can get things signed off quickly, no hassle getting things through or board to ok things, our suppliers like that we can get things done without hassle. Owned by a Japanese company that has helped expansion and the evolution of the company without being hands on.
GreatDrams: How would you describe the Tomatin range? What stands it out from competitors?
Only since 2004 have we moved from producing whisky to go into blends to creating single malts. I would say it stands out because of the diverse flavours, we have a significant house style, even when we launched Cù Bòcan people could tell it was part of our range. We use different woods to appeal to different consumers.
GreatDrams: How do you balance having both blends and single malts in the range? Are there any challenges?
Biggest challenge is the perception of Tomatin from those in the industry and whisky drinkers, difficult to turn their ideas around from them believing it to be a 'malt for blends' to a really quality malt to be released as single malts.
With new consumers, we don't have that issue, but long term whisky drinkers still have the older perception. Probably one of the hardest markets is the local market. It is frustrating but have to get out there and get people tasting it to prove them wrong. And the feedback so far suggests that opinions are changing, product awards are key to doing that.
An advantage for us is that Tomatin has never been a very well known brand so over the last few years awareness has changed massively.
GreatDrams: What, in your opinion, makes a whisky giftable? Do you have a focus on travel retail?
We are not in travel retail as yet but we will be entering into that market once the brand is stronger, we have come a long way already so will be there soon…
GreatDrams: How important is packaging in consumers' decision making?
Hate to say it but a lot of it is down to the packaging, we put a lot of effort into it to gain shelf presence and consumers say we stand out with our stark colours. It is striking, a mix of traditional and modern that reflects who we are.
GreatDrams: What are the biggest challenges you're facing at the minute in getting your message out?
Getting people to try and realise the liquid's greatness.
The curious thing about Scotch brands is that we are not in competition, in whisky we are all generally quite good friends, we want market share of course but it is about the industry as much as our own brand. When the sales guys are on the road they are all at the same shows and see each other all the time so bounce ideas and work together, not to give away company secrets but it is an open community.
Some competitors have much bigger budgets which we cannot compete with so need to be a lot more innovative. We use social media a lot and have seen great success there, around 150% growth in the last couple of years, a third of our Likes are from the UK which did not used to be a core market for sales but is increasingly becoming so.
In other markets it is about getting the name and the product out there. USA is our biggest market, France is doing very well, Russia is an interesting one and we are developing markets in Taiwan. China was built up to be the next big thing but has not delivered due to anti-corporate gifting movements amongst other things.
Other markets are not as developed so are more open to new whiskies, our breadth of range allows us to provide for all from blends and introducing single malts as consumers become more sophisticated.
GreatDrams: What has been your biggest win since being at Tomatin? 
I joined the company in February 2012. Biggest win would be launching Cù Bòcan. Worked with the agency, introduced a history project to look into the background in depth to generate great stories. We ended up being awarded the 'Best New Launch' award for the campaign.
It was launched on Twitter but sent blank samples to bloggers and press with the dog and the date and time, without setting out to, bloggers ended up creating an impromptu tweet tasting that generated lots of chat. Incredible.
GreatDrams: What about other products in the portfolio?
We are working on the Antiquary brand at the minute. Commands a similar price point to 12 year old single malt, and recently had some hard core single malt drinkers say to me: 'I don't do blends but I would drink that'.
There are fantastic blends out there, and the new single grains coming out are based on consumers being willing to try new things nowadays, more so than five or so years ago.
GreatDrams: Aside from your own, what would be your top three whiskies? 
Monkey Shoulder
Auchentoshan Triple wood.
Balvenie Caribbean Cask
GreatDrams: Who or what do admire within the industry?
Working in an industry from a marketing POV I'm sold on the look and feel as well as the taste, not into Islay as yet – I prefer lighter and easy drinking whiskies like Speyside and Highlands.
Auchentoshan is a brand I really admire, everything they do from pack to PR to activity is great.
For us though, the main thing is that every one here is so behind the brand and cannot wait to see what happens. It feels like we are the underdog and to be honest we are quite excited about it as we can take it in all kinds directions.