From one of the most well known distilleries in Kentucky, this Bourbon is what American dreams are made of. Here we review the Heaven Hill Old Style Kentucky 6 Year Old Straight Bourbon Whiskey.
Who are Heaven Hill Distillery?
Heaven Hill has been around for a long time and is legendary within the Bourbon community. It was first founded in 1934 when a group of investors from Bardstown came together to start the Old Heaven Hill Springs
The distillery had some good backers, including Joseph Beam, their first Master Distiller, who was also a cousin of Jim Beam. Despite being established in 1935 at the depression and when the effects of prohibition were still being felt in the spirits industry, Old Heaven Hill Springs thrived.
That is until 1996, when most of their stock was destroyed by fire. Luckily they had their neighbours at Jim Beam and Brown-Forman to help them stay afloat in the preceding years.
Today, they have the second biggest holding of ageing Bourbon in America and are one of the top suppliers of spirits in the country. They are one of the most successful Bourbon Whiskey brands around.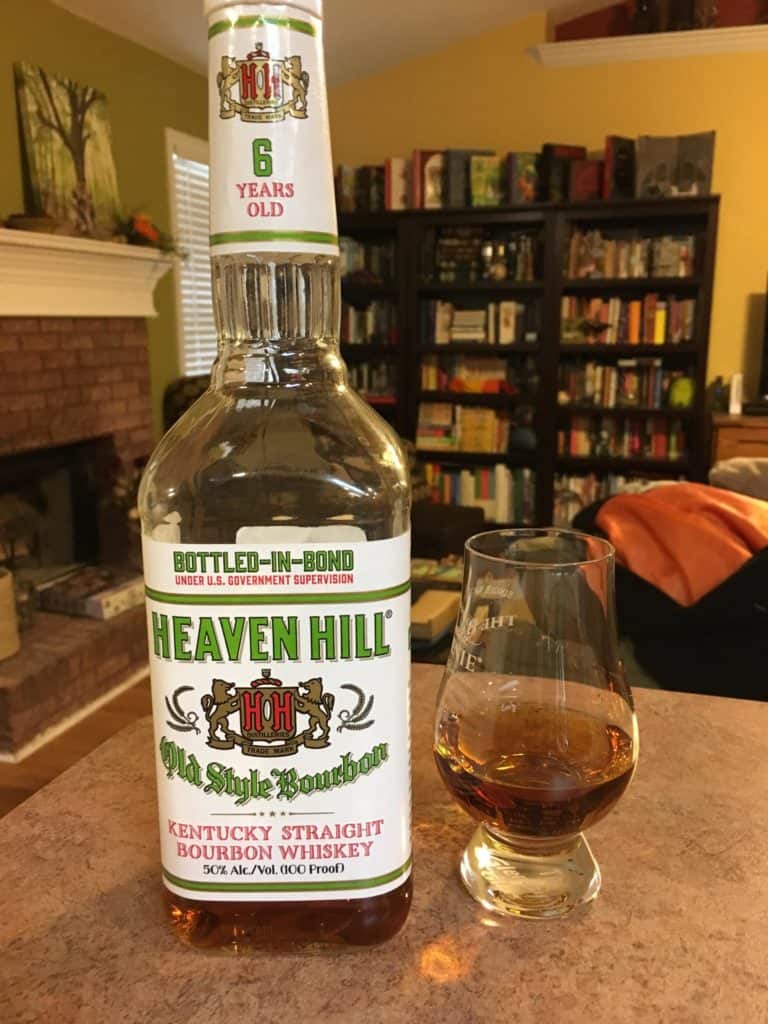 Heaven Hill Old Style Kentucky 6 Year Old Straight Bourbon Review
This malt in particular is an excellent example of the skills at Heaven Hill.
It has been aged 6 years in new American oak casks and the flavours are incredible.
​Tasting notes for Heaven Hill Old Style Kentucky 6 Year Old Straight Bourbon​
The nose begins with big notes of mangos and pineapples. Spicy cinnamon and nutmeg come in alongside apples, pears and pepper. It is full of warmth and has a complex and well-developed flavour profile.
The palate is rich and elegant. The tell-tale flavours of a good Bourbon are all there; it has lots od caramel and
vanilla sweetness and big notes of cinnamon and nutmeg spice.
The warmth and sweetness are brilliant together. Thick caramel, oaky vanilla and lots of orange and limes appear. They go perfectly with the malted barley notes that come through with dried fruits and dark molasses.
The finish is warming and gentle, with more
caramel and oak.
This is a brilliant malt and a perfect example of exactly why Heaven Hill is so well loved and though of today. We highly recommend you check out this Kentucky Straight Bourbon
Buy the Limited Edition Craigellachie  Single Malt Rare Cask Series by clicking her