A part of it's Private Collection, Gordon & MacPhail have released an exciting new Longmore bottling.
Celebrating what's lost
Gordon & MacPhail's Private Collection is bringing some of the best malts around to consumers. They are bottling rare malts with incredible age statements from distilleries that are no longer working, or in Whisky speak, have been "lost".
This includes some very exclusive bottlings of Dallas Dhu and St Magdalene's, both of which have been shut for decades. Longmorn is one of the few distilleries in the collection that haven't closed. The age statement on the bottling, however, does make it a stand out malt.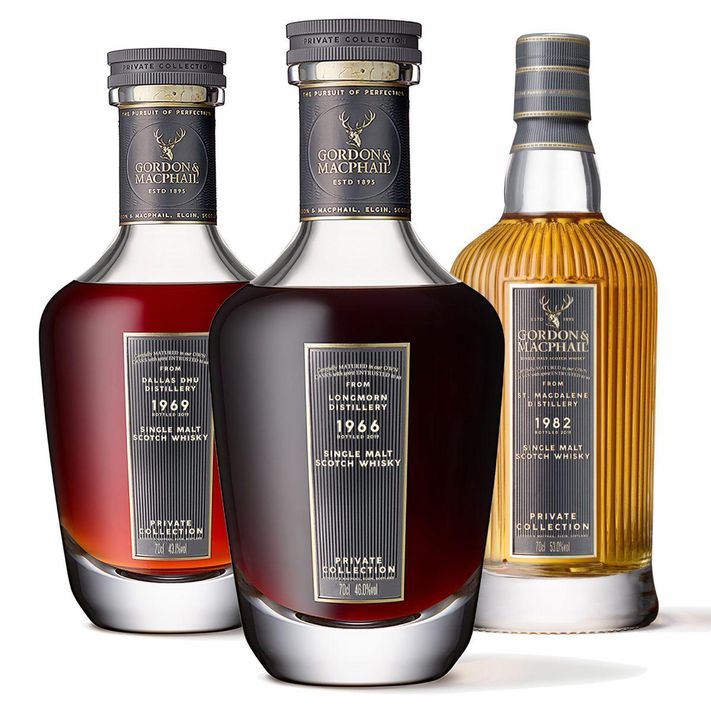 The collection is equally exciting for G&M as well as their customers, as each expression has been hand selected by members of the Urquhart family, who have owned G&M for four generations.
Stephen Rankin, Director of Prestige at Gordon & MacPhail said, "Our 'Private Collection' whiskies embody the expertise, skill and patience that has been passed down over four generations of my family.
"My grandfather, George Urquhart, recognised an opportunity to match new make spirit with carefully selected casks at a time when the vast majority of production went into blends. Over the decades he was able to master this art which has become his legacy."
Longmorn has had a long and interesting history, having been founded at a time when Scotch was at its peak, but swiftly followed by one of the most devastating crashes in the industry's history. Today they are still producing the high quality malt that got them through it.
This expression has been made with malt that was distilled in 1966 and has been matured in first fill Sherry butt. There are only 398 bottles available, at a price of £6950 each.
Tasting notes for Gordon &MacPhail 1966 Longmorn Single Malt Scotch
For more information and to buy Gordon & MacPhail 1966 Longmorn Single Malt Scotch click here
The nose begins with lots of sweet caramel covered fruits. It is slightly spicy, hints of cinnamon appearing at every turn. There is a soft glaze that covers everything is a thick caramel, treacle smoothness. Citrus fruits and vanilla abound.
The palate is rich and elegant, with more sweet notes and lots of fruit. It is slightly darker to taste with a smooth waft of smoke going through it. Blackberries and raspberries appear and add a nice tart bite. The caramel is thick, with more vanilla and oak wood coming out.
The finish is lasting and full of fruit notes. It brings in one final hint of oak wood and a nod towards cinnamon spice.
This is an excellent malt with an age statement you are unlikely to see very often. We are thankful G&M brought such brilliance to our attention. Check out the rest of the Private Collection to see what other treats they have released.
What do you think of big age statements? Start the conversation in the comments!
Buy the Limited Edition Girvan 11 Year Old Single Cask Single Grain Scotch Whisky by clicking here