William Grant & Sons to share a piece of Kininvie history by releasing three casks from the distillery's treasured first drops
On Saturday 4th July, William Grant & Sons marked the Kininvie distillery's 25th Anniversary by disgorging only three casks that were filled and laid down on the distillery's very first day on 4th of July, 1990. This treasured liquid will create the highly anticipated Special Release #1, available from November 2015.
The Kininvie Special Release #1 is comprised of three casks, which have been hand-selected by William Grant & Sons sixth Master Blender, Brian Kinsman. Each cask has been individually allocated to one of three markets – the UK, Taiwan and mainland Europe.
This remarkable release of outstanding Single Malt Scotch Whisky is single cask, cask strength and non chill-filtered. These rare first drops of highly coveted liquid offer the opportunity for lovers of Kininvie to own a piece of Kininvie history and marks the first chapter in an exciting collection whose secrets will continue to be revealed over the coming years.
The Kininvie distillery opened in 1990 by Janet Sheed Roberts – who was the last remaining granddaughter of William Grant – has, to this day, remained largely a family secret. The first Single Malt Scotch Whisky from the distillery to bear the Kininvie name was launched as a 23YO exclusively in Taiwan in 2013 followed by the UK and Nordics in 2014.
All markets completely sold out at launch making the Special Release #1 even more desirable for whisky collectors and aficionados.
Kininvie is a premium Single Malt Scotch Whisky, the launch of which marked a significant milestone in William Grant & Sons' history. It is the first new Speyside single malt created by the family since The Balvenie in 1892. It has a distinctive Speyside character, boasting rich, fruity, floral aroma with orange notes overlaid with honey and vanilla. Each of the three casks of the Special Release #1 has a unique flavour profile making the liquid singular and exceptional.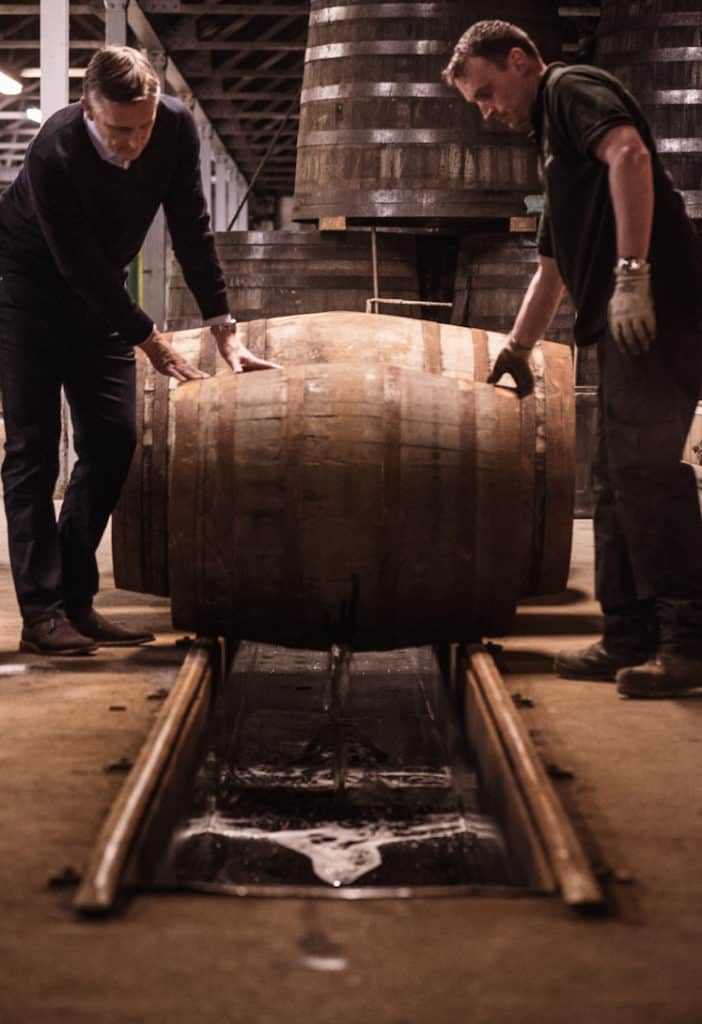 Craig Cranmer, the Kininvie's distillery manager, commented:
"Kininvie is something of a hidden gem, we have cherished and nurtured the casks for 25 years knowing they contained incredible whisky. Now the time is right to share the first drops of our history, straight from the casks where they have been maturing since the distillery's first days."
Kininvie 'the first drops' Special Release #1 will be available from November 2015 in the UK and mainland Europe and from February 2016 in Taiwan.