With an amazing aroma, layers upon layers of depth, and an elegant bottle design that just might possibly be the most Scottish design in the entire world, it's safe to say that Dalmore whisky is whisky lover's dream, and that's putting things mildly.
If you were put on the spot and told to name an animal associated with the rugged Highlands of Scotland, 99.9% of the time you would almost certainly say 'stag'. You can't help but think of the Highlands when you see these magnificent beasts, and vice versa. It seems fitting then, that a whisky with the prestige of Dalmore, should select a stag's head for their iconic branding.
Sitting proudly on the banks of the Cromarty Firth, overlooking the Black Isle, the Dalmore distillery produces more than 4,200,000 litres of spirit every single year. Despite being founded in 1839, it wouldn't be until 1867 that the distillery would gain their iconic royal stag emblem.
While some distilleries like to romanticise and overhype their history, the Dalmore does in fact come from humble, yet incredibly unique beginnings, with a touch of drama thrown in for good measure.
Wouldn't it be a massive let down, if we told you that Dalmore Whisky features that iconic 12-pointed silver royal stag emblem because the makers are big fans of game? Well, don't worry, because the story behind the branding is much more interesting than that, we promise.
Picture the scene. It's 1263, there's not a smart phone in sight, and it will be roughly seven centuries before social media is invented. Life is good, right? Well, not if you're King Alexander III while out on a hunt.
The story goes that while the king was hunting, a huge and ferocious stag charged the king. The king was surely done for, he was in the beast's sights and had nowhere to go. Suddenly, as if from nowhere, Colin of Kintail, the then Chief of Clan Mackenzie, killed the stag with a spear right between its eyes. Ouch.
The king, relieved to not have been skewered and turned into a kebab by the razor-sharp horns on the stag, rewarded the brave Chief and his entire Mackenzie clan, with the right to display the 12 pointed silver Royal Stag emblem on their coat of arms and use it as their crest. Oh, and they also got a whole bunch of land thrown in for good measure.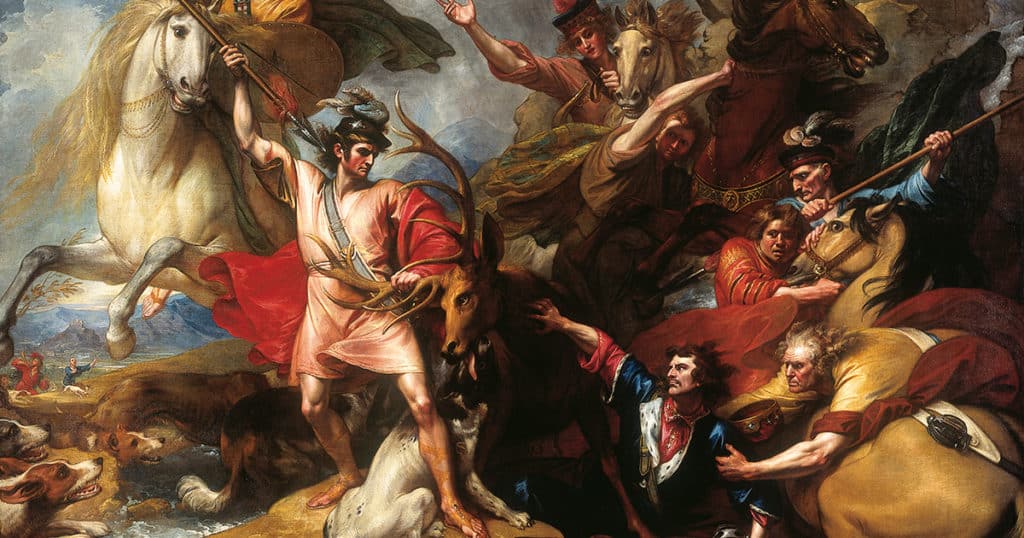 Fast forward to the year 1839, and it's safe to say that life had changed a great deal since the stag incident, though luckily, they were still nearly two centuries away from the era of the "influencer" so silver linings and all that.
Anyway, brilliant businessman and entrepreneur Alexander Matheson, decided he wanted a new challenge. He wanted to get into the whisky distillery business. Not only did he want to get into the business, but he wanted to stand out from the crowd and offer something unique.
Alexander searched for the perfect location for his distillery. He of course needed a plentiful supply of mineral-rich water, as well as access to fuel and of course, workers. He decided that the isolated location on the banks of the Cromarty Firth, overlooking the Black Isle, would be an ideal spot, despite the gale-force bitter winds of the North Sea.
Matheson was a unique character. He liked to go against the grain, think outside the box, and try things never done before. He built everything for his distillery from scratch, and we mean everything from the stills and railways to warehouses, and everything in between.
For nearly three decades, he ran the distillery and turned it into a thriving business. Still though, no sign of any stags…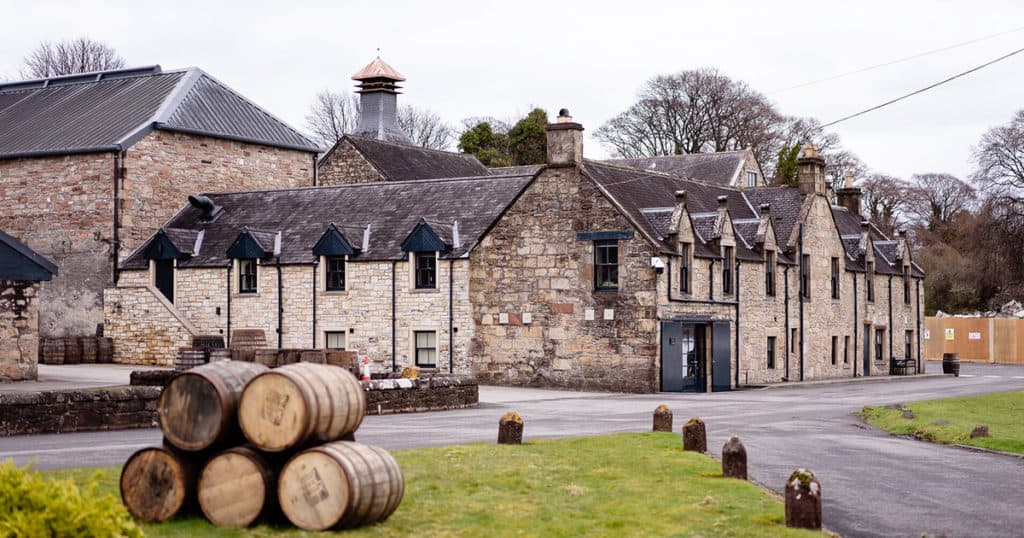 The Royal Stag Emblem
After three decades of running the distillery, Matheson decided it was time to step down. The distillery was his baby however, so he didn't want to sell it to just anybody, he wanted it to be in the safest possible hands.
In 1867, he met with Andrew and Charles Mackenzie. Yes, those Mackenzie's. Thanks to the brave actions of their descendent centuries ago, the brothers were in permitted to use the 12-pointed Royal Stag emblem and when they took over the distillery, they gifted the stag's head to brand.
The brothers were passionate about whisky and they turned the Dalmore Distillery into a thriving business, producing some truly amazing whiskies. Their passion and creativity is still evident in The Dalmore whisky to this very day, with whiskymaker Gregg Glass at the helm, carrying on the legacy Richard Paterson has cultivated around The Dalmore for nearly half a century, and continues to do so. 
The next time you're looking at a bottle of The Dalmore and you see that iconic stag's head, now you know that it's so much more than just a gimmick.
If you're looking to pick up a wee dram or two, or learn more about The Dalmore, or any number of fantastic whiskies from Scotland and beyond, make sure you check out https://greatdrams.com/ and see what they have available.
With whisky to suit all budgets, along with interesting facts and guides about whisky, and so much more besides, it's easy to see why the business is so hugely popular with whisky aficionados from all corners of the globe.