Whisky has long been enjoyed by generation after generation, and it certainly shows no signs of slowing down. With that in mind, here are a few famous Whisky drinkers who knew/know how to handle a dram or two.
Sir Winston Churchill – "The water was not fit to drink. To make it palatable, we had to add whisky. By diligent effort, I learned to like it."
Legend has it that Sir Winston Churchill had more than just an interest in Whisky.  In fact it was an important part of his daily routine.  Every day, without fail, the Prime Minister would enjoy a glass of Johnnie Walker Red with a dash of water.  Apparently not even the Americans could keep up with his drinking habits, President Roosevelt was said to have had to sleep for 10 hours a day for 3 days just to recover from his time spent keeping pace with Churchill.  If that doesn't give us a reason to love the man nothing else will!

2. Mark Twain – "Too much of anything is bad, but too much good whiskey is barely enough."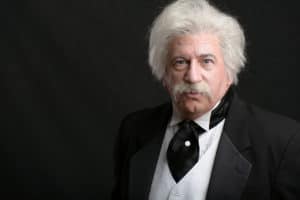 The world famous author of both The Adventures of Huckleberry Finn and The Adventures of Tom Sawyer enjoyed more than just the odd escapade down the Mississippi River every now and again.  He was a huge fan of Scotch, which he discovered whilst on a trip to England in 1873.  From then on he regularly enjoyed a cocktail comparable to today's Old Fashioned that included Scotch and lemon juice.  Later in life he would drink Whisky and hot water whilst smoking at his leisure, another of his great loves.

3. Ava Gardner – "I wish to live to 150 years old, but the day I die, I wish it to be with a cigarette in one hand and a glass of whiskey in the other."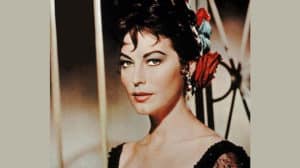 Ava Gardner was known for her love of Whisky as much as for her beauty and ability to bring characters to life on screen.  She transformed herself into the femme fatale and what goes better in the hand of a dangerous woman than a nice glass of Whisky?  She wanted to go out like many Whisky enthusiasts, with a dram in hand and although she didn't make it to 150, there was no doubt a decanter of the good stuff somewhere near by!

4. Frank Sinatra – "Basically, I'm up for anything that gets you through the night – be it prayer, tranquilizers or a bottle of Jack Daniels."
Once married to Ava Gardner, Frank Sinatra is of course the legendary musician, known for his singing, dancing and acting.  But that was not all he was known for!  His riotous lifestyle, filled with drinking, gambling and the Mafia made headlines across the world.  So of course it is only fitting that he had a love for the good stuff!  Such was his deep love for a drop of Whisky that he was even buried with a bottle of Jack Daniels.  The brand even brought out their own homage to Sinatra in an expression named after him!

5. George Bernard Shaw – "Whisky is liquid sunshine."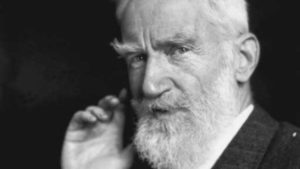 This wouldn't be a list of Whisky drinkers without an Irish man, and who better than influential playwright and author George Bernard Shaw.  He had strong views on social issues and wrote strongly in favour for the rights of the worker as well as equal rights for men and women.  This passion was of course transferred to his love of Whisky and I think he expresses the sentiments of many of us when he describes the stuff as "liquid sunshine" (only safer to enjoy without sunscreen).