It has been a wonderful year here at GreatDrams and this whisky is something we are particularly proud of - and happens to be the first blend we have created under our own brand.
The Christmas release can be bought by clicking here.
Christmas is always a special time of year; fun, frolics, fabulous food and famous memories made together, but also a time to sit back, pour yourself a dram and to reflect on the year that was.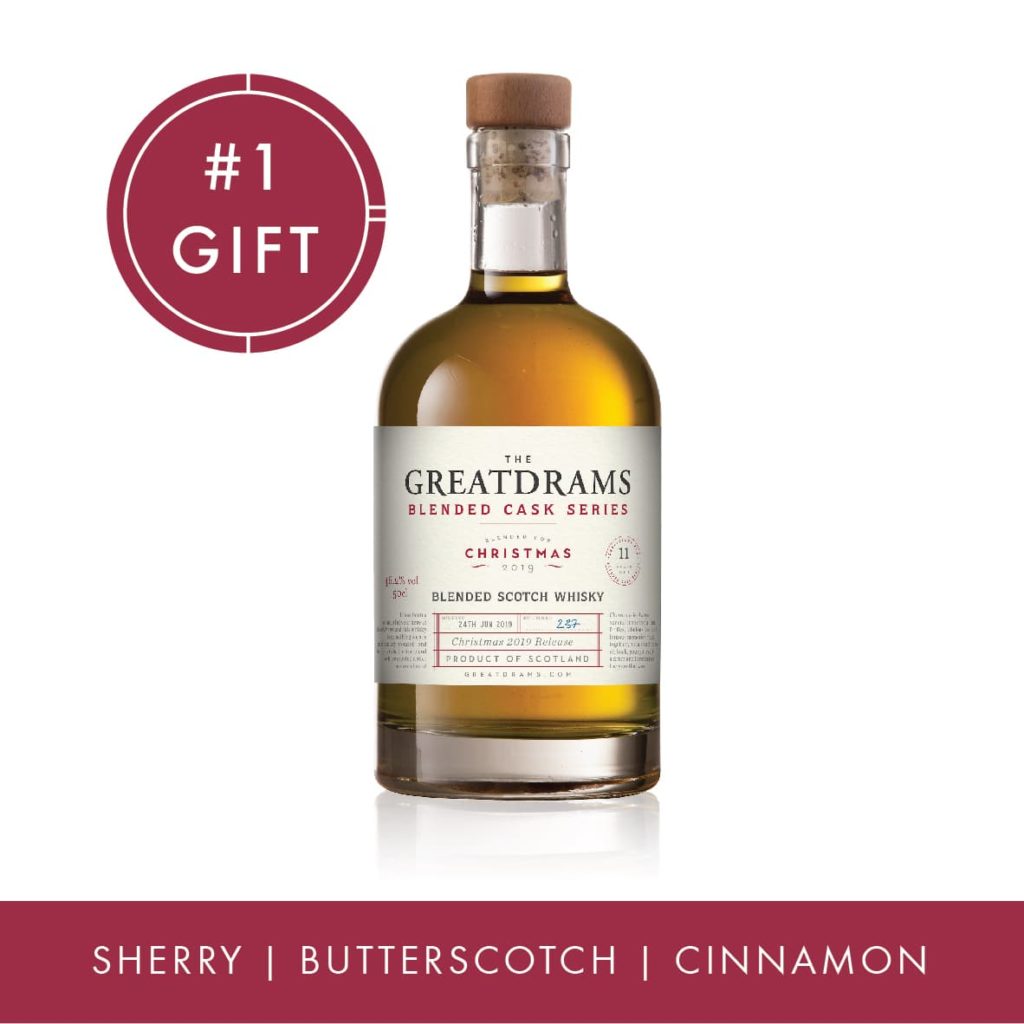 Christmas 2019 Blended Scotch Whisky Limited Edition
This Blended Cask Series Release is the first Blended Scotch Whisky that we have released. Only one single malt and one single grain whisky went into the final blend giving classic notes of Christmas; a strong fruity sherry note accompanied by the marzipan, zesty fruitcake notes you expect to be surrounded by during a homely Christmas Day around friends and family.
The GreatDrams Christmas 2019 Limited Edition Whisky is limited to just 150 bottles globally.
The Christmas release can be bought by clicking here.
GreatDrams provides customers with various whisky-based products and services including books, bottles of whisky and private whisky tastings. Initially venturing into bottling whisky as a one-off, demand both online through GreatDrams.com/shop and direct to consumers triggered the realisation that this 'one-off' should become a business in its own right. 
And that's exactly what happened; GreatDrams now sources unique and interesting casks of whisky from distilleries all around Scotland as they are maturing, to be held at a warehouse in Scotland until both Greg and Kirsty are happy with the flavour profile's quality assessments. Only then do we bottle and release our single cask single malt Scotch whiskies. 
The Christmas release can be bought by clicking here.
Greg Dillon, Co-Founder and Whisky Director for GreatDrams.com proclaims that "none of this is possible without the support of those around us, be it family, friends, our industry partners, our awesome and loyal customers, or each other, this award means so much to us."
All of GreatDrams products are limited edition as they are all bottled from just one cask of whisky at a time, often with sub-250 bottles available of any given product upon release. 
On our recent Cheshire Drinks Producer of the Year award win, Kirsty Dillon, Co-Founder and Director of Sales & Marketing for GreatDrams, explained that "winning this award strengthens our passion for whisky and the business we have grown, there is a lot more to come with several new releases already cued up, and others in the planning phase". 
The Christmas release can be bought by clicking here.
Age: 11 Years Old
Cask types: One x First Fill Ex-Bourbon Cask & One x Ex-Oloroso Sherry Cask
ABV: 46.2%
Limited: 150 bottles globally
Non-chill filtered
Natural colour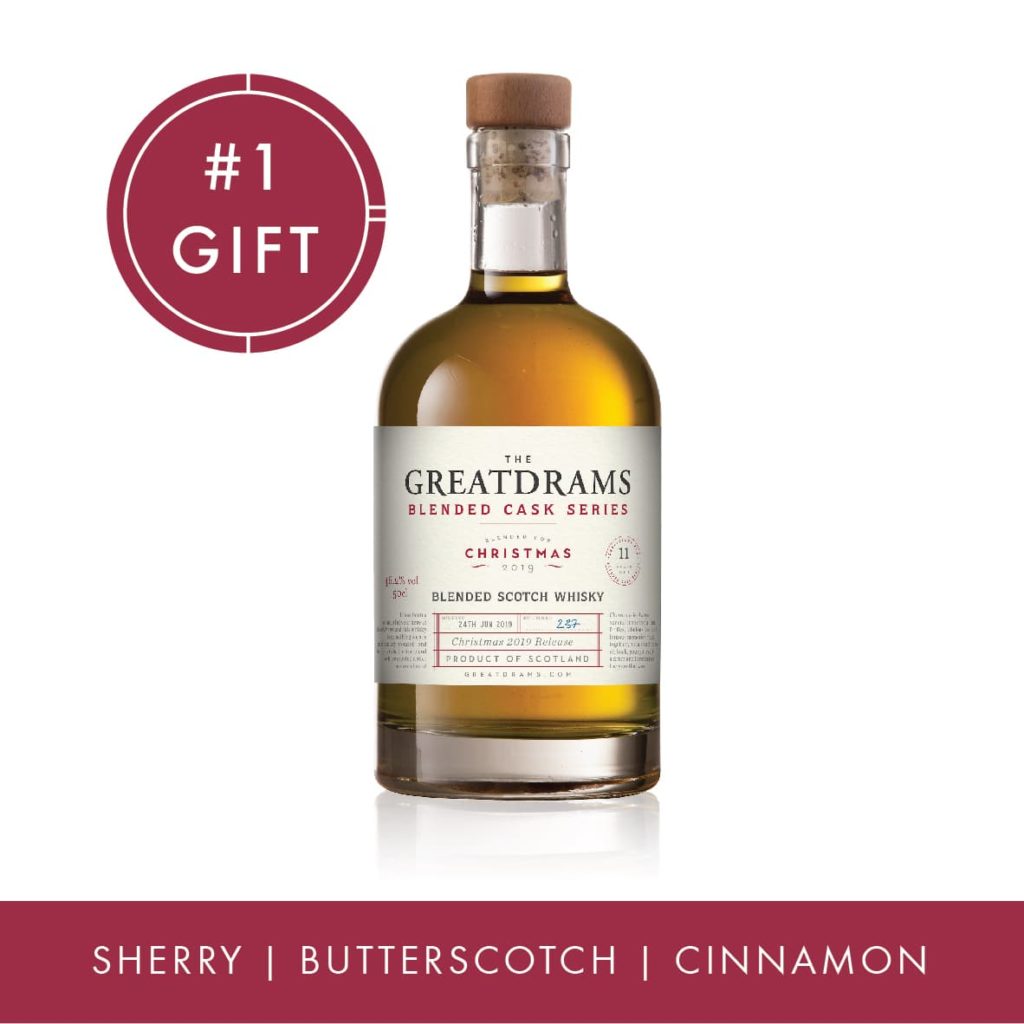 Christmas 2019 Blended Scotch Whisky Limited Edition