When supermarkets and shopping malls arrived in our towns and cities they changed the expectations of customers. After the UK's first shopping mall was opened in 1976 it quickly transformed the ways we shopped. Convenience became essential; we appreciated being able to buy our food and drink in the same place we could pick up new clothes and electronics while enjoying a grooming or beauty experience.
But while convenience continues to serve a purpose for millions of shoppers around the world, it doesn't necessarily provide the best shopping experience. A one-stop shop like a supermarket serves a useful purpose but if you are looking for something a bit more unique or a more enjoyable venture, it's not going to cut it – particularly where the discerning whisky drinker is concerned! That's why it pays to shop in a specialist store that caters to your specific tastes and interests.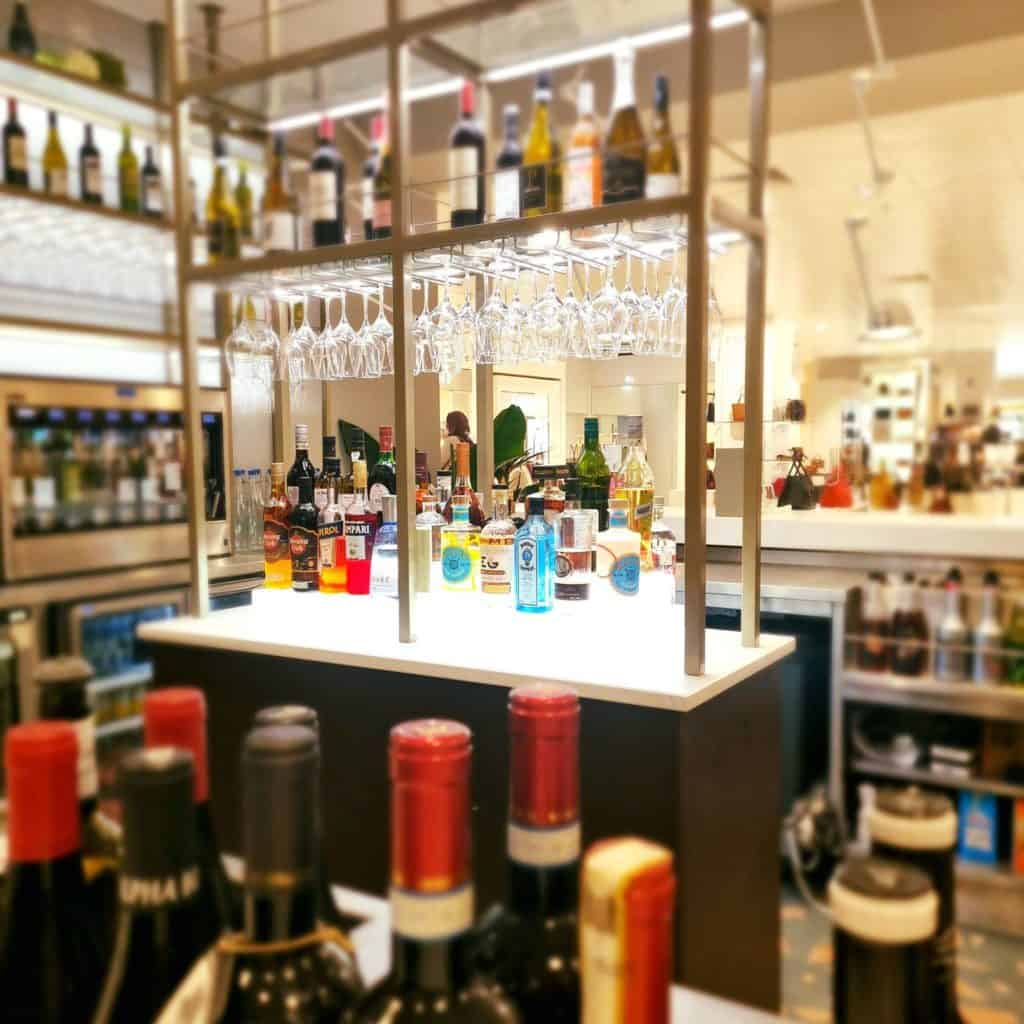 Carefully curated stock
Visiting a specialist or indie whisky store, whether in person or online, can be a more rewarding experience as its stock is carefully curated to match the needs of its Scotch-focused customers. Compared to a general store that covers all bases, the specialist whisky store caters to a niche market and focuses more on high-quality items.
When you browse their store, the products have already been carefully curated and chosen for you by the people whose passion it is. So in a dedicated whisky shop like Robertsons for instance, you may ask questions to find the perfect blend or profile for you. Whether that is something sweet, spicy, herbal or smoky, your assistant will be able to point you in the right direction.
Ask the same question in the alcohol section of your local supermarket and you may be met with the blank stare of a teenager yet to learn how to appreciate the taste of whisky. You may find rare blends or limited editions in a specialist, award-winning shop like Great Drams, while more general stores are equipped with high quantities of generic whisky with fewer varieties.
Expert knowledge and deep understanding
The staff you find in a specialist store enjoy a much deeper knowledge and understanding than those in more general shops or supermarkets. By nature, a specialist whisky store can train its staff to understand its niche, from comprehending the subtleties and differences of each blend to being able to demonstrate them as intended by the manufacturer. Their niche might be one particular class of products or just a handful.
That focus helps when you have a particular item you are looking for, or you want expert advice. While you might have an idea of the flavour or age profile you are looking for with your whisky, staff in specialist stores can provide accurate feedback. Whether that is answering questions or making recommendations in-store or writing accurate descriptions online to help guide your purchasing decisions.
Improved customer experience
Treating yourself to a specialist store visit can greatly improve the experience you have inside compared to other shops. Frequenting an independent or boutique shop allows the staff to get to know you, and perhaps more importantly, they understand your tastes and preferences. That means when it comes to making recommendations, they are offering them from a place of understanding not just about their product but also about you, the customer.
For example, a luxury traditional barbershop established many years ago is dedicated to its craft and providing you with the best experience. Meanwhile, the supermarket in this example is an inexpensive and less personable barber, focused on chugging through the numbers. In the traditional barbershop with a smaller clientele, your barber gets to know your preferred grooming style and what works for your hair. You might even find some places willing to offer you a little tipple while you get a trim!
The same applies to specialist whisky stores, such as the House of Malt, which allows its online customers to browse by flavour profile, age, vintage or particular distillery. That improved customer experience comes through specialism and an understanding of what whisky drinkers are looking for when they purchase whisky.
Supporting local or small businesses
Invariably, a specialist business is a small or local one. Rather than trying to appeal to the masses through mass-produced items, specialist shops are more likely to stock one-off production runs or products made by artisans and local craftspeople or are sustainably sourced. Buying from them supports your local community, from the shop itself to its suppliers.
A specialist whiskey store may even make its own blend, or take part in some of the stages, using only local materials or ingredients, helping reduce your carbon footprint rather than buying goods shipped halfway around the world. Compare this again with the supermarket experience that takes bulk orders from around the world and is unlikely to unearth any local gems, even if they do offer great savings.
Your patronage of a specialist shop will be rewarded furthermore as you enter the pleasant atmosphere and personalised layout that is deliberately arranged to be visually appealing. This makes for a more immersive and enjoyable shopping experience.
Dedication to a craft
Shopping in a specialist store doesn't just introduce you to an expert in their craft, it can also help you find unique items. For example, a bespoke whisky seller might invite shoppers to enjoy taster sessions in their store. As shopping habits evolve, something as face-to-face as a tasting experience has become a virtual one that can now be enjoyed socially and shared between international online customers.
That dedication to their craft allows specialist sellers and artisan creators to manufacture bespoke, high-quality and award-winning products for customers. It may also be the perfect place to look for materials, tools and helpful pointers if you wish to try whisky making as a hobby and the seller can help guide your first steps into their world. 
Workshops and masterclasses
Another benefit of shopping at specialist whisky stores is their willingness to share their knowledge with customers. Rather than keep all of their secrets to themselves, many speciality stores like to pull back the curtain on the methods they use to create their products. 
When was the last time your local supermarket put on a masterclass for anything, let alone whisky making? Lessons from master crafters are often periodically available or the store may welcome an expert demonstrator to showcase their products.
A similar experience online
From detailed recommendations on the site to an understanding of how to ship their goods to you safely and securely, bespoke retailers can offer a more personable experience, even through a screen. An independent bookshop, for example, can focus on a small collection of books to recommend rather than overwhelming its customers with thousands to choose from, book clubs and tailored subscriptions.
Many specialist stores, such as Whisky Online, are aware of the fact that people shop for vintage, rare and indie whisky online. While some may continue to trade in their store only, others adapt their business model to include online sales. By shopping through the sites of these specialist stores, customers can make better-informed decisions about the products they buy online.