Hold on to your Glencairn glasses: a new whisky tasting experience from the team behind the world's largest and longest-running global whisky event brand, Whisky Live, is delivering the full festival experience directly to whisky-lovers' homes in time for Christmas. Only a very limited number of tickets remain available.
Called Whisky Live At Home, this all-new experience will deliver a huge tasting pack of 30ml whisky samples from famous Scotch whisky distilleries such as Bowmore, Bunnahabhain, The GlenDronach and The Dalmore, alongside international drams from the likes of Teeling Distillery in Ireland, Miyagikyo in Japan, and Michter's in the USA.
But that's not all. Every ticket holder will also receive a hamper of extra gifts including a Glencairn Crystal Studio copita glass, a can of Larkfire water for whisky, Stockan's oatcakes and copies of Whisky Magazine, American Whiskey Magazine, Gin Magazine, and the 132-page Scotch Whisky annual review — enough to keep any whisky fan's library shelves well stocked.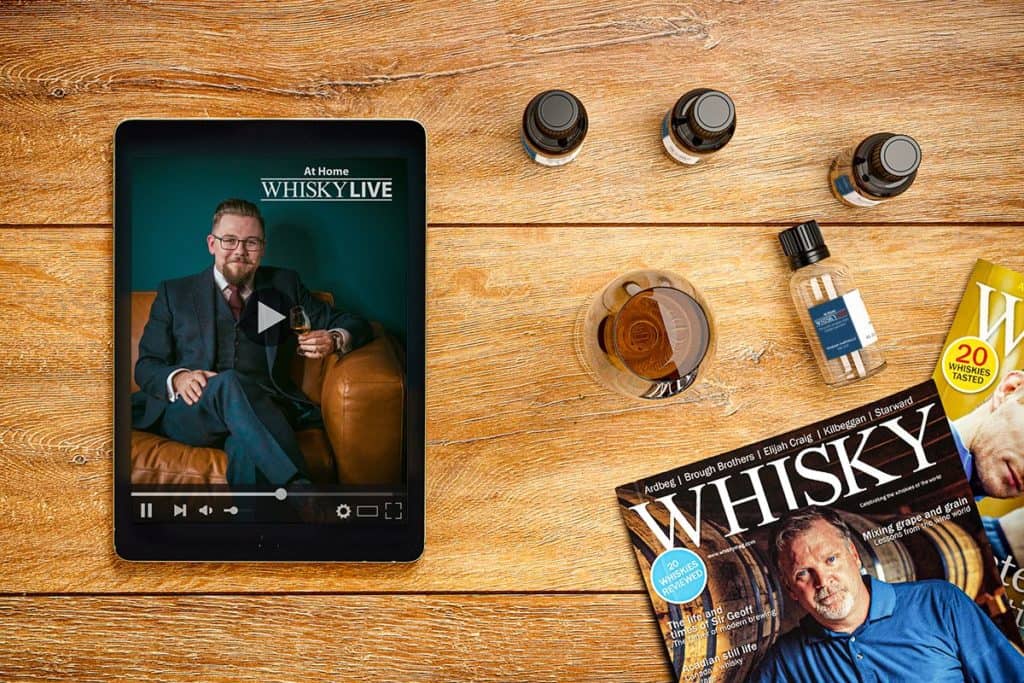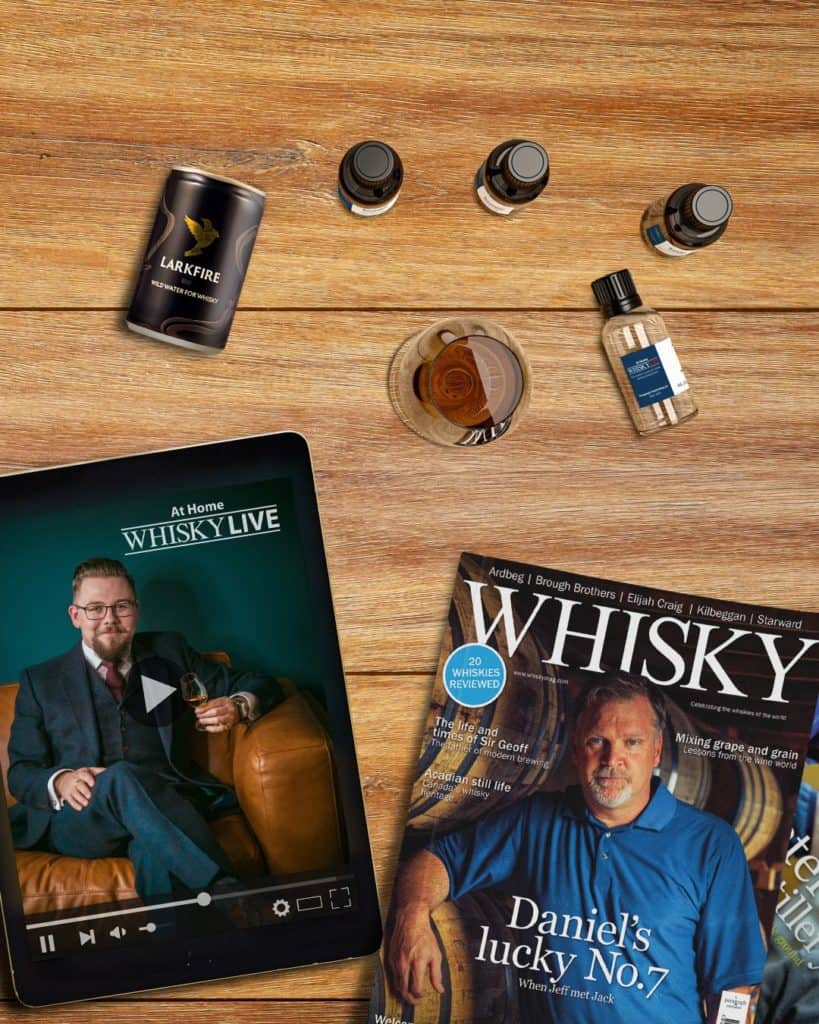 Full Dram Experience ticket holders will receive an incredible 29 x 30ml samples – that's 870ml of fine spirits, or the equivalent of around one and a quarter full-sized bottles' worth of whisky! The full hamper, including gifts, is delivered with UK postage included in the price — which is just £89. Surely, there's no better gift for whisky lovers this holiday season.
What's more, for those in need of even more drams or an extra-special gift, there are very limited Masterclass (5 x 30ml extra whiskies) and VIP (13 x 30ml extra whiskies) options that are sure to satisfy even the most discerning whisky connoisseur.
Not content simply to supply delicious whisky and great gifts, the Whisky Live At Home team will also launch season one of a new web series, Whisky Live TV, with the first episodes going live on November 30th. The series includes an episode (each between 30-45 minutes) focussing on every included dram and distillery featured in the Whisky Live At Home tasting packs. Access to stream the series on demand will be exclusive to ticketholders until 2021. Hosted by Whisky Magazine editor Christopher Coates, guests sitting in the 'whisky hot seat' include master blenders such as Gregg Glass of The Dalmore, distillery managers such as Sandy McIntyre of Tamdhu, and ambassadors such as Robin Couper of Glen Grant.