While he might not be a big star over here in the UK, chances are you have still heard of Wayne Gretzky, one of Canada's best-known ice hockey stars.
He played the game for twenty years before turning his hand to coaching, and these days he is venturing into Whisky distilling.
Gretzky has owned wineries for a number of years and has recently begun to invest some time into making great Canadian Whisky.
Three of his best drams are the No. 99 Red Cask, No. 99 Icewine Cask and the No. 99 Ninety Nine Proof.
The No.99 Red Cask is created from grain Whisky, including rye and corn, which has been matured in red wine casks from the Gretzky Wineries.

This is an interesting dram that begins with a nose of earth and fruit. There is a mellow and dull background of red wine that is really rich and meaty.
Plums, damsons, raisins and some citrus fruits come to the fore and make themselves known. They melt together with wooded notes that add a lovely depth to this expression.
The palate is equally as rich, with lots of fruit and a little bit of spice. Summer berries start to appear, especially blackberries and tart raspberries.
The wine is a lot more obvious here and adds richness to the dram. The oak wood of the barrel starts to come through with more vanilla and caramel notes that add a lovely smooth mouth feel to the expression.
The finish is drying but earthy, with more fruit andaspicy warmth to it.
The No. 99 Ice Cask also has a lovely drying finish. This malt has been created using casks that once held icewine, which is an incredibly sweet wine made from grapes that have been completely frozen and then crushed.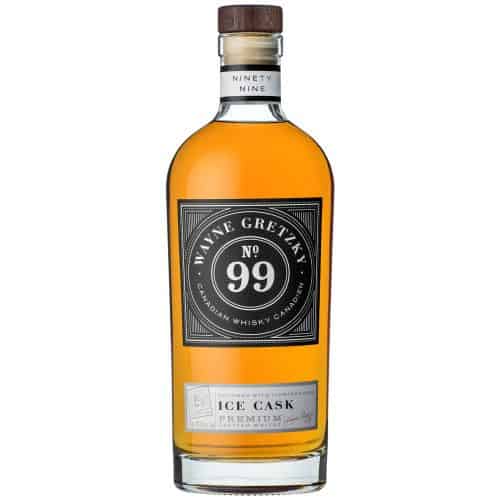 The sweetness of the icewine is immediately detectable on the nose, which is packed with burnt white sugar, candyfloss, raisins and cinnamon.
The raisins are thick and juicy. They provide a tang that goes wonderfully with the saccharine flavours.
The cinnamon is nice and warming and grows on the palate, where it becomes more oaky and wooded in flavour.
This adds real depth and complexity to the overall expression and makes for a rich and sophisticated dram.
There are some notes of dark chocolate and dark fruits, which again add a depth to the dram.
The sweetness is ever present and really blossoms on the palate, where it becomes thick and smooth like caramel.
The finish is soft and drying, with yet more sugar and dark chocolate, and a little hint of spice.
Finally we have the Ninety Nine Proof release. This Whisky has a higher ABV than the others, which is what the title refers to.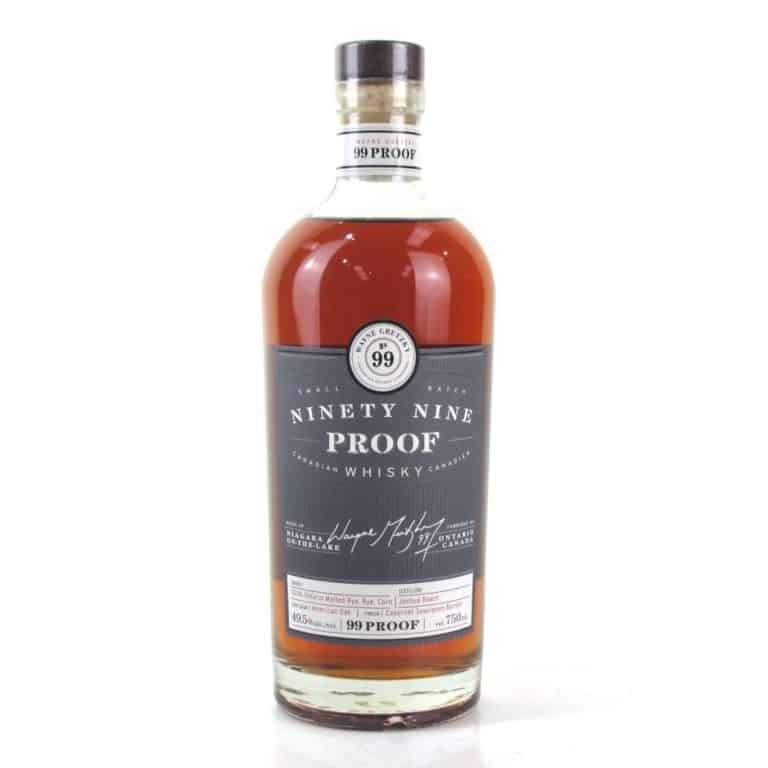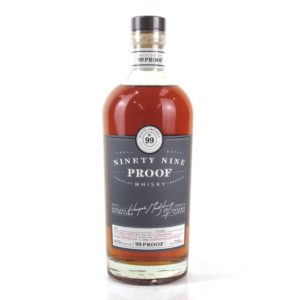 It begins with a nose full of maple syrup, malted loaves and nutmeg. The flavours are well rounded and complement each other wonderfully.
The sweetness of the maple syrup is earthy and goes especially well with the malt notes.
The palate adds fruitier flavours to the mix, bringing in pears, apricots, oranges and grapes. Again, these mix with each other really well.
There is a smooth caramel coating over everything that lends a mellow and soft mouth feel.
Darker fruits begin to come in, with cherries and blackcurrants joining the mix. These add depth and refinement to the flavours.
The finish is bold, with lots of fruit and a final hint of spice.