The Glenlivet is one of the most well loved brands on the market and now they are bringing their maturation process alive with the triple Cask Series.
A truly luxury brand, The Glenlivet are renowned for their quality and consistency. This series is the rebrand of the Master Distiller's Reserve series, which celebrated the great malts created at the distillery.
This series is exclusively sold on the travel retail market and is well worth a trip to any airport to buy. Each of the malts has been matured in Sherry, Bourbon and European oak casks, to varying degrees.
Marketing Manager for Pernod Ricard Global Travel Retail, Laura Lung, commented: "With The Glenlivet Triple Cask Flavour Discovery and our new personalisation service, we hope to have crafted a unique experience that will both help inspire consumers to discover which of The Glenlivet Triple Cask expressions is best matched to their taste preference, as well as provide a one-of-a-kind gift and treasured memory. It provides multiple opportunities to shop for different gifting occasions, from Father's Day to birthdays and anniversaries."
The Glenlivet posed me a very interesting question when we were talking about the product and it's Triple Cask maturation; what have been the three big influences in your character?
A big question, especially before we had even sat down to try the whiskies at that point, but I liked the challenge, and after a couple of (probably awkward) minutes thinking, I narrowed it down to these three influences;
One: My father passing away when I was nineteen
This is a big event in anyone's life, but losing him so early, after he was very ill for five years meant I had to grow up really fast, look after my mum, think like a proper adult and do things differently to how I would have had he been around. It also meant that I adopted his entrepreneurial mindset and always had an eye on how to creat, build and run my own business / businesses as that's what he did.
Kirsty's undying support and love over the last eight years that we have been together, including five married, has given me the impetus, ability and support needed to grow GreatDrams and build a family business that we both now work to grow this business into something we can both be proud of.
Three: An obvious one... whisky!
I always describe GreatDrams as the result of a passion that turned into an obsession that turned into a business, and it's true. Since my dad passed away I have always loved whisky, as he did, and set out to explore a category of drink that he did not necessarily explore to a big degree, having his own favourites and sticking to them.
Through working with distillers and blenders over the last ten years with various design agencies and then my own consultancy, my love for the drink, the stories and the people has grown exponentially and this has been one of the biggest influences on my career and therefore life.
Now… Let's take a closer look at The Glenlivet Triple Cask Range, available now, exclusively in global travel retail locations.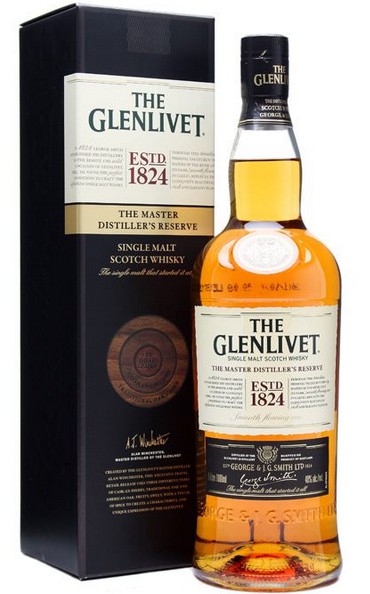 Bottle cost: £49.96
The nose opens with notes of marzipan, which really leads the way throughout. It is thick and sweet, with a nice smooth texture. More sweet nuts and orchard fruits appear, adding a lovely bite.
The palate is rich and full of oak, toasted hazelnuts and more orchard flavours. It has a slightly earthy tinge, which goes perfectly with the nuts and oak wood. The mouth feel is super smooth and lends an elegance to the overall flavour. Caramel and honey ad a lot of sweetness.
The finish is bold and nutty, with caramalised pear and oak wood.
The second in the line up is White Oak. As the name suggests, oak takes the predominant lead here. The nose is full of vanilla, caramel and tannins. Honey really comes through as well, with a refined sweetness. It adds a lovely depth to the overall flavour.
The palate is full of pears, apples and a hint of citrus. Honey really does play a major part of the body and lends a smooth mouthfeel. Oak wood with malted grains appear in the background, giving it a lovely subtle flavour.
The finish is full of sweetness and a hint of fruits.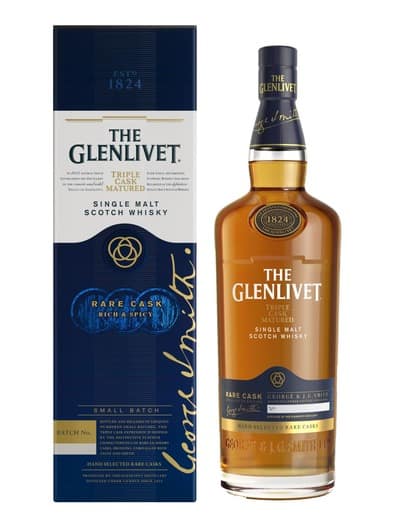 Bottle cost: £72.46
The final bottling in the series is the Rare Cask, so called because it is released in small batches. It is spicy and sweet on the nose, with notes of cinnamon, nutmeg an caramel. Oak plays a big part in the nose here as do peaches, apricots and ginger.
The heat is homely and continues in to the palate, where it becomes slightly more aromatic. It is packed with fruits like pears, more peaches, raisins, dates, oranges and a dash of lemon. These combine perfectly with vanilla and caramel that come straight from the sweetness of the oak.
The finish is big and full of spice and caramel.
The Triple Cask Matured Distiller's Reserve Series, available now, exclusively in global travel retail locations, is a really exciting rebrand from The Glenlivet, with an emphasis on the casks. It is the peak of luxury and will sit very nicely in your Whisky cabinet.
This is a sponsored post, but as always my views, opinions and review are completely my own and independent of the collaboration
What do you think of the recent rebrand? Let us know in the comments!