Looking for a versatile Scotch that is easily enjoyable and completely unpretentious? Then J&B Rare is where it's at.
J&B, which stands for Justerini & Brooks, admittedly doesn't sound very Scottish. But it is one of the most popular blends around. And one that was born out of unreciprocated love.
It all started when Giacomo Justerini followed an Italian opera singer all the way to London. Unfortunately, she didn't feel the same way, but Justerini was able to set up business in London as a wine merchant. Who says love is all you need when you can just start importing wine. Wine is all you need.
He later partnered with Geroge Johnson and the brand took off. So with the Justerini part of the story nailed down, lets move to Brooks. Alfred Brooks bought the company in the mid 1800s and added his name in place of Johnson, and J&B were born.
He was an enterprising businessman and tracked down Andrew Usher, who was the first person to commercially sell blended Scotch. The two came together to create the first J&B Club blend.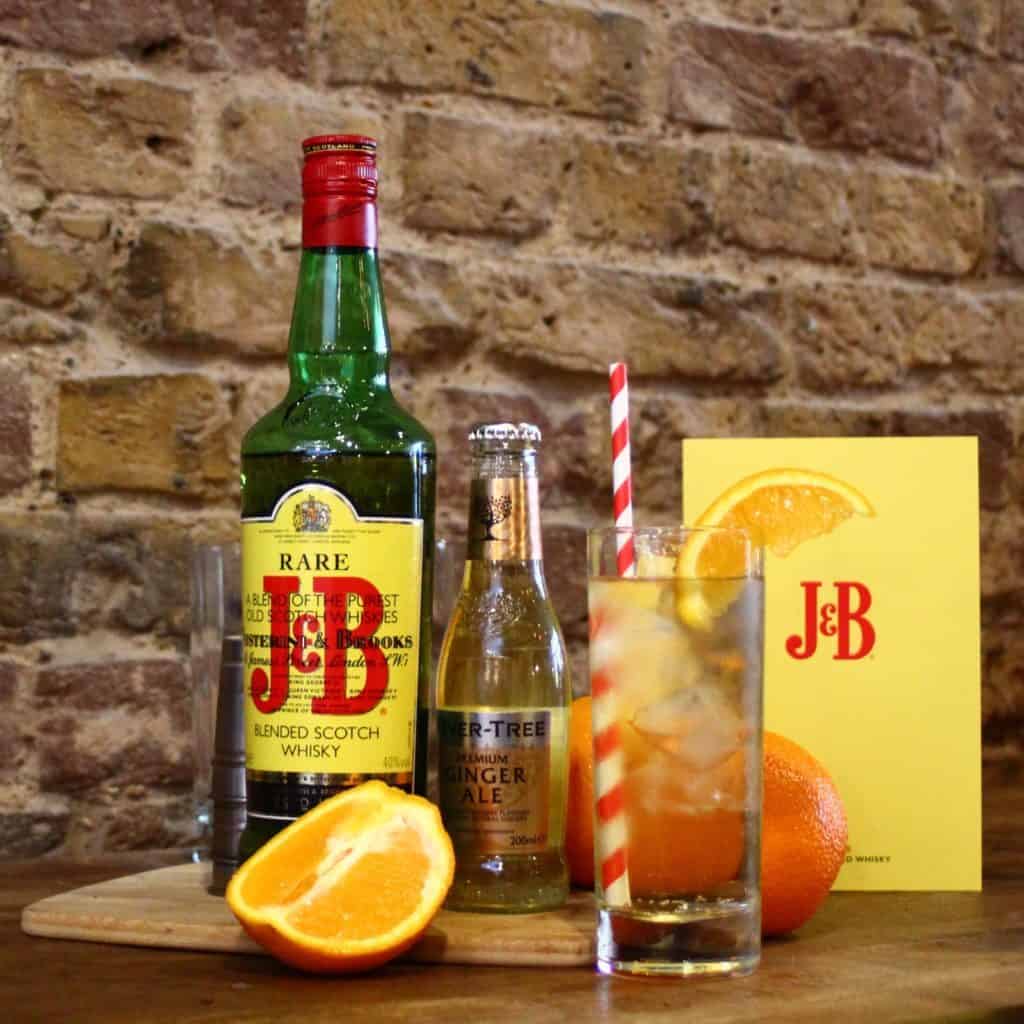 Since then the brand have grown to become the most loved Scotch blend in Europe. Quite an accolade.
The first iteration of J&B Rare was in 1929, when Eddie Tatham and Charlie Julian, a well-known blender in the 1930s, come together to create a new J&B blend.
J&B Rare is created, just as Prohibition ends and the blend really starts to take off.
Today the blend is popular for its ability to be enjoyed neat as well as in cocktails and with mixers. It's versatility comes down to well rounded and mellow character.
Tasting notes for J&B Rare Blended Scotch Whisky
Bottle cost: £20.45
The nose begins with sweet nuts and dried fruit. The fruit is really delicious against the richness of the nuts.
Hints of oak wood with a touch of citrus fruit appear, giving it a lovely zest. The oak is sweet and warming.
The palate is really fruity and bold, with big notes of apples, oranges, kiwis and summer berries. They are slightly tart but melt together excellently.
More oak wood, with hints of caramel and vanilla appear and give it a lovely edge. There is a hint of dew covered grass to add a sweet, refreshing note. Some malted grains, with more oak wood and chewy notes of peanuts and almonds round everything off perfectly.
The finish is heavy on the oak, with lots of sweetness and a hint of char.
I was surprised by the quality of this blended Scotch whisky given its price point, but I can definitely recommend going out and getting a bottle. It can be enjoyed any way you want so don't be shy!
Transparency; I was provided with a bottle to review, but my opinions and tasting notes remain impartial, as always.
What do you think of J&B Rare? Let us know in the comments!
What are your thoughts? Leave a comment below and let's have a chat!