If you've always dreamt of creating your own bar or 'man cave' – a quiet space to relax in and enjoy a drink or two, then you're not alone. In the last few years, there has been a noticeable increase in people preferring to drink at home rather than head out to a pub. 
According to recent reports in the UK, this growing trend to drink at home originated from strict Covid lockdown measures and resulted in shifting drinking patterns that have stayed in place. 
In addition, more of us are looking to design entertainment spaces in our properties that cement this trend in stay-at-home drinking. It has even been suggested that the popularity of building 'home bars' now outweighs our choice for a new or improved kitchen.
This article runs through some of the must-have features to think about investing in if you want to design a perfect space to drink in at home. Whether you're after a cool outdoor patio bar, a fun 'man cave' or a sophisticated whisky bar in your property, here are a few ideas to get you started.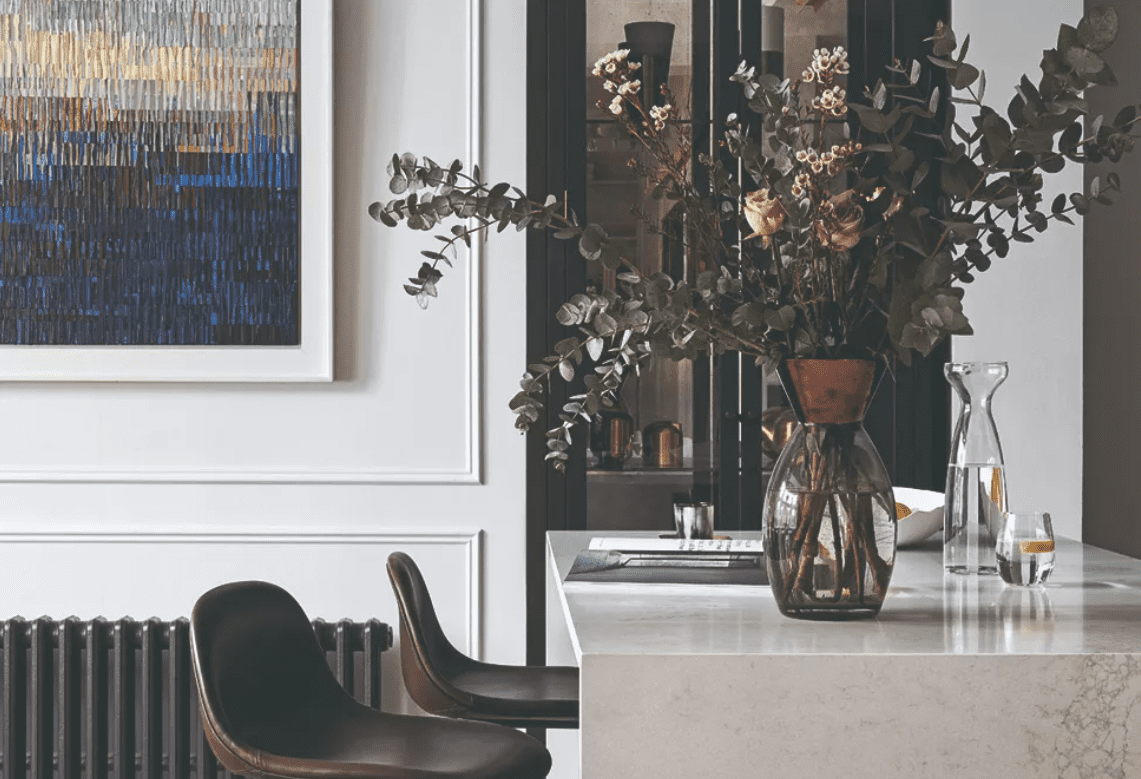 Home bar essentials 
First and foremost, you're going to need the perfect selection of drinks and snacks for the ultimate home bar. Whether you prefer wine, beer, whisky or a mix of high-quality spirits and great mixers, signing up to a subscription service has become hugely popular in recent years with many to choose from throughout the UK and abroad. Subscription boxes and regular newsletters will give you access to the best selection of drink and paired snack brands, as well as up-to-date news on offers to ensure you're well stocked.
Furnishing your drinking area will make all the difference. If you buy a bespoke cabinet or bar pre-made, second-hand or decide to make one yourself, having a space available to keep glasses, drinks and trinkets will provide you with a great storage option. And, it will also give your at-home bar that added slice of wow factor you're looking for.
Listed below are a few key things to invest in when setting up a home bar:
Whisky, Beer, Wine & Other Drinks
Spirits Dispenser
Mini Fridge
Bar Stools
Bottle Openers
Fairy Lights
Bar Accessories (i.e. Beer Mats, Coasters, Neon Wall Signs, etc.)
Stylish décor to drink in
Before you start buying everything you set your eyes on online, it's important to prioritise the décor of your bar and unique drinking space, making sure it matches the overall man cave or drinking den theme you're trying to achieve.
Perhaps you want to decorate the space with some repurposed and rustic whisky or wine barrels to help achieve the look you're after. You can source old barrels online, from well-known sites, such as Etsy, or you might be lucky contacting your local whisky or gin distillery, wine shop or brewery.
If, however, you're a huge fan of the silver screen and want to set up an inspired whisky bar where you can watch old movies in peace and celebrate your onscreen heroes, why not research some of the more famous whisky-drinking film scenes?
Alternatively, if you are looking to set up a sophisticated whisky bar or man cave with more of a sports-based theme, consider the best colour scheme, ornaments and décor to choose. The last thing you will want to do, after all, is unintentionally base the look and feel of your man cave around a rival sports team.
Dual aspect TV and speakers
No bar area can be complete without a decent TV and speaker set up. Whether you're using your space to host parties, taste your favourite whisky brands, enjoy sports, or simply catch up on Netflix, your TV should be of sufficient size and quality to enjoy properly.
The choice of TV, music system and speaker set-up will ultimately rest in your hands, and will largely depend on how exactly you intend your designated bar to look and how much you're happy to spend. If, for example, you want to create more of a cinematic vibe, it could be worth investing in a TV more than 65 inches in size – or a decent 4K projector – a surround sound audio setup and a subwoofer.
If you want to combine a sports experience with an indoor home cinema, there are options that can achieve this dual system and add that unique touch to any well-crafted drinking zone. Alternatively, if you would like to have the option of having a TV when you need it, but would rather prioritise other elements of your bar room, a smaller wall-mounted TV with a soundbar could be a better solution for you.
Smart and decorative lights
Bring your man cave together by splashing the cash on smart lighting. While brands like Philips Hue may steal the limelight (pun intended), there are many cheaper and equally effective options to think about, enabling you to not only control your lighting using your phone or voice but also cut down your energy costs as well.
Plus, there is the obvious added bonus that smart lighting looks incredibly cool and can really help set the tone for your man cave.
Whether it be setting the lights in sync with your Spotify playlist, matching it to your favourite football team's colours or dimming it to set the mood on date night, there are a whole host of options available. You could even, with the right TV and setup, set it up to match the colours of your TV, creating an immersive, cinematic experience that will truly wow your guests.
After all, your own bar area should be unique to you and you alone. So, from the bar essentials and smart décor, it's important to think carefully about what you want before you set about designing a designated home bar bar. The key thing to remember is to make sure it matches you and your interests. 
There's no point designing a space you don't actually feel at home in, especially if you're aiming to invite friends and families over for a unique drinking experience. Whether you're after that cosy pub feeling or a more sophisticated whisky bar ambience, you'll want to enjoy a few drinks in the comfort of your own home.