What a momentous day for whisky. Today Glenmorangie will reveal its latest single malt – Glenmorangie Taghta – the world's first 'crowd-sourced' whisky.
Over the past eighteen months whisky enthusiasts from over 30 countries around the world have helped craft and create the new whisky through the Glenmorangie Cask Masters programme. Only 12,000 bottles of Glenmorangie Taghta will be released globally.Old Fashioned Week with Glenmorangie
Glenmorangie Taghta, Scots Gaelic for 'The Chosen One', is testament to the dedication, creativity and expertise that goes into crafting a Glenmorangie expression.
Launched in March 2013, the Cask Masters programme invited fans to participate in all elements of developing a new whisky. Fans provided inspiration to the Glenmorangie Whisky Creation team for the casks in which the spirit was extra matured, helped design the packaging and assisted with the creation of evocative imagery inspired by the whisky and its provenance.
During the final stage of Glenmorangie Cask Masters, enthusiasts were invited to suggest a location where the new whisky should be unveiled and win the chance to be present at the event itself. From an exclusive shortlist, the home of Glenmorangie in the Scottish Highlands was selected as the desired location for the final reveal.
The Cask Masters programme is the brainchild of Glenmorangie's Dr Bill Lumsden, Director of Distilling and Whisky Creation who said:
"No other whisky has ever had consumers involved in all stages of the whisky creation process and we have really enjoyed the experience.

"We are immensely proud of the final product. Taghta is a ground breaking, complex, rich whisky inspired and created with our fans for our fans and the result is an innovative blend of traditional craftsmanship and modern influences."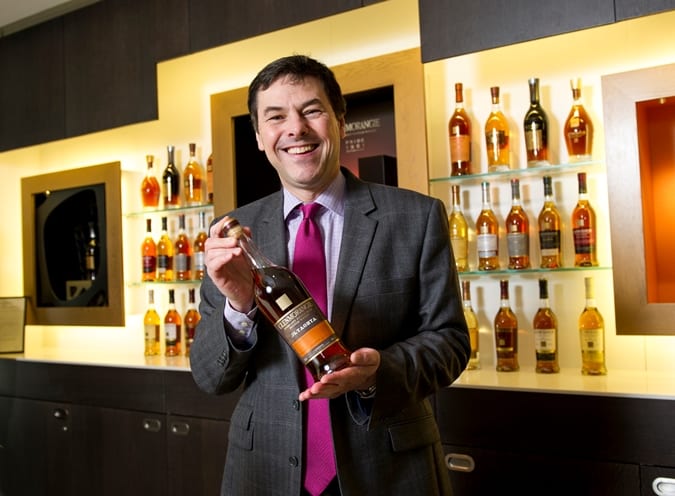 Glenmorangie Taghta, provides aficionados with savoury, salty and sweet notes of caramelised orange and lemon, olives and toasty oak complimented by a rich and mellow aftertaste of toffee, chocolate and dates.
RRP: With an RRP of £69.99 there is still time for people to become part of Cask Masters and own one of the 12,000 bottles of the new expression by registering at www.glenmorangie.com/caskmasters