Finally I'm allowed to talk about this, the new Kininvie Works experimental Scotch range, something that I've known about for over a year-and-a-half and have helped the brand take to market through a series of workshops and also the hosting of a private WhatsApp group where a bunch of whisky geeks from around Europe got together to learn about and understand the product before the official release was announced publicly. 
It has been a truly fascinating project to be a part of, even in a small way, as this is the first time I've seen a Scotch whisky brand with a high price point, and in this case marketed as a precious product in 35cl bottles, pivot and do a complete one-eighty on itself, creating something rather cool in the process. 
Some of the best industry talent have worked on KININVIE WORKS experiments – and they want to share their work with those who will truly appreciate them – the whisky community. 
The new releases; KVSM001: Kininvie Single Malt Scotch Whisky, KVSG002: Kininvie Single Grain Scotch Whisky and KVSB003: Kininvie Blended Whisky are incredibly special.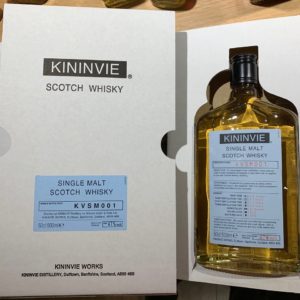 Objective: Identify the mass balance setup of a Triple Distillation.
Experiment: Add in a third distillation into the Kininvie Still House to allow an extra cycle through the stills, to understand the parameters required and the impact on the new make.
What is interesting is the driver of this experiment wasn't the whisky, it was to understand the parameters to go on and help the setup of an Irish Distillery. 
The whisky being released has been aged in Ex Bourbon casks, non-chill filtered 47%. 5 yrs old.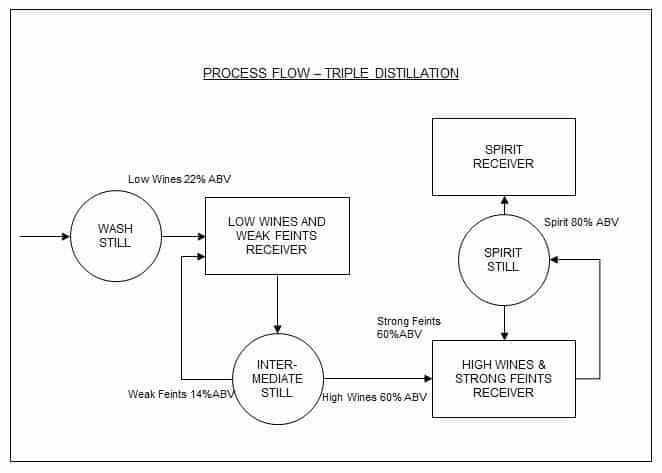 The distillery itself is basically a big cow shed from memory… I went there in 2014 whilst doing some work with Glenfiddich and had to leave my phone in the car which was a shame – no photos allowed whatsoever… but a very cool distillery ! Very advanced.
Tasting notes for the new Kininvie Single Malt Scotch Whisky
For me, this whisky was super fruity with apple and syrupy pineapple being key flavour notes present for me, that signature floral note present in all Kininvie releases, with gorgeous butterscotch notes too with some cinnamon and a slightly spicy note creeping through with time too. A great fruity and – dare I say it – refreshing whisky and a strong start from Kininvie.
The second release from Kininvie Works.
Objective: To explore new flavour profiles in Scotch by distilling different cereals.
Experiment: Keeping traditional Scotch whisky processes the same and see how the addition of Malted Rye into the mash alters – or enhances – our whisky and how.
The whisky being released has been aged in Virgin American oak casks, non-chill filtered 47.8%.  3 yrs old.
Tasting notes for the new Kininvie Single Grain Scotch Whisky
This one was a lot spicier, clearly owing too the rye's influence, although grain whisky is usually comprised of very sweet and smooth flavour profiles, this one was interesting with the gradual influence of the rye coming to the fore along with bitter chocolate, Christmas spices like cinnamon and nutmeg along with a freshly baked bread note coming through too. 
For me this experiment nosed, and tasted wise beyond its years… I was not getting the floral notes as strongly as others in our WhatsApp group to be honest, but they were there and they were complimented by a honeyed richness too… oakiness in a nice way, quite a soft, complimentary oak… but a cheeky spice that piqued in places throughout the nose and tasting.
The third release from Kininvie Works.
Objective: To create a blended Scotch whisky from a single distillery.
Experiment: Blended Scotch is usually made from grain and malted barley whiskies sourced from different distilleries. We produced the constituent whiskies at our distillery to have exclusive control of all the variables in the blended spirit.
The whisky being released is made up of two parcels, the grain has been aged in Virgin American oak casks & the malt has been aged in European oak, non-chill filtered 48.2%.  The youngest whisky in the blend is 3 yrs old.
Tasting notes for the new Kininvie Blended Whisky
Very different – a blended Scotch whisky created in just one distillery, all on pot stills, definitely a first! The palate stood prouder than the nose, with a bit more oomph to it, there were notes of leather and those fruits coming through again – although this time a bit more savoury than the first two releases. Those floral notes were present too, but more fruitier notes were at the fore, with notes reminiscent of banana on toast and honey drizzled on granola. 
Out of the three I think the Single Malt is the most interesting for me tho, tho I'm a sucker for single grain (as you well know) and also love the thinking and the tenacity behind the blend… damn it, they all work for me!
What do you think of this truly experimental distillery putting these three new releases out, have you tried any? Let me know in the comments below…