Japanese Whisky is one of the most brilliant and complex malts around. They rival Scotch in terms of quality and style and have many accolades to show for their skills.
It all started in 1923, when Masataka Taketsuru opened the Yamazaki Distillery. Taketsuru had grown up in his family's sake brewery, which turned into a passion for distilling and the art of making Whisky. He turned this passion into action by taking up Chemistry in Japan, before going to the University of Glasgow to further his studies. Here he was apprenticed to different distilleries, and the passion only grew.
In 1919 Taketsuru found himself at Longmorn Distillery and here he learnt a lot about how to distill the perfect malt.Returning to Japan in 1920, he took many lessons back with him, as well as a wife, Rita, whose family he had stayed with in Scotland.Taketsuru turned his learning into success when he started Nikka Whisky and opened the first Japanese distillery at Yamazaki. It is also said that he recreated the stills at Longmorn in his distillery, stills that continue to be used today.
Japanese Whisky Market Today
These days, there are nine distilleries in Japan. They sell all across the globe andare perhaps the biggest challenger to Scotch and its notoriety for being the best Whisky. However, this has not always been the case. It is only within the last two decadesthat Japanese Whisky has been appreciated outside of Japan. And a lot of this fame is down to how well it does at winning awards.
In 2003 Suntory's Yamazaki 12 Year Old was awarded the Gold Medal at the International Spirits Challenge in the UK., becoming the first Japanese Whisky to do so.This transformed the perception of Japanese Whisky across the world and it was now recognised for its quality.From there it took off, and its popularity has risen to such an extent that there is now a shortage of it worldwide.
As the linked article explains, some 20 years ago, Japanese Whisky was not all that popular, and as such, distilleries did not plan for a future where it would beflying off the shelves.This has led to Nikka discontinuing expressions with age statements, such as the Hibiki 17 Year Old and Hakushu 12 Year Old. So clearly it's very popular, but what makes Japanese malt so different andintriguing than other Whiskies?
A New Generation of Japanese Distillers
New distillers have been popping up for a few years now, with many being ready to release their malt. Akkeshi started construction on their distillery in 2015 and have just released their first bottlings of young malt in 2018. They have the perfect location to make Whisky, based on the coast at Hokkaido, beside peat filled boglands. Here they can create a malt similar to that of Islay. The distillery is very focussed on providence, hoping to eventually create a dram that is solely produced in Akkeshi.
Both of their young malt releases, Foundations 1 and Foundations 2, have been made using peated malt and matured in ex-Bourbon barrels. They are on the cusp of releasing their malt, and with the excitement that has surrounded their young malt, it will be interesting to see what they come up with.
Nagahama is another distillery that opened in 2016 and has only released new make spirit so far. They have big things on their minds, despite being the smallest distillery in Japan, at one 26 metres squared. Like Akkeshi, they have also released some peated young malts. A lot of the focus, both at Akkeshi and Nagahama is to achieve balance, something that pervades a lot of thinking for Japanese distillers. The aim of achieving harmony with their malt is a big part of distilling in the country.
There are plenty more Japanese distilleries planned, with Kanosuke Distillery and Sakurao Distillery planned for opening this year.
The rise of these new distilleries is certainly a challenge for Nikka and Suntory.
A New Generation of Japanese Distillers
The concepts of harmony and balance are huge parts of the Japanese Whisky experience. They are major themes in the creation of Japanese malt, and reflect Japanese culture.
There is a desire to capture a balance between the liquid and the flavour, sotexture and maturation are important parts of Japanese Whisky.It is therefore more common for Japanese brands to use Coffey stills, rather thanpot stills. This creates a sweeter malt and develops more flavours from the grain.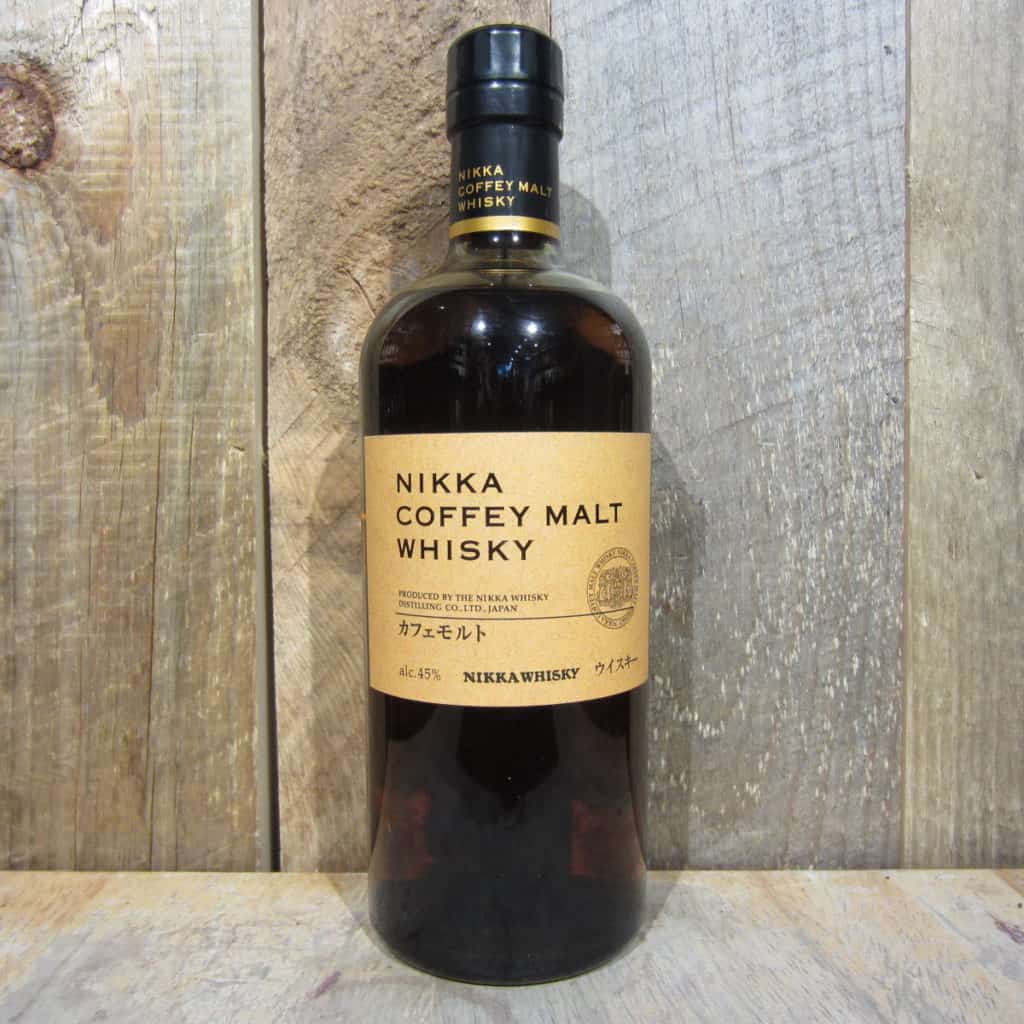 Coffey stills are more efficient than pot stills as the feed of malt is constant ratherthan in batches. Most importantly, the malt is also purer and has a smoother taste, since the ABV is around 90%, resulting in the harmony and balance thatmany Japanese brands seek to create.An excellent example of just how well the Japanese use their Coffey stills is Nikka's Coffey Malt. This dram is incredibly smooth and packed with flavour,particularly vanilla and malted grains.
The texture really makes this Whisky. It has a mellow, soft mouth feel with anoily texture that goes really well with the bold, sweet flavours. The mouth feel complements the taste perfectly, working to really bring out the softer flavours.
The flavours themselves are well balanced, another big aspect of Japanese
Whisky. The Nikka Yoichi Salty and Peated is an excellent example of how harmony and balance can really create a well-rounded dram.Sold from the Yoichi Distillery in Hokkaido, this malt is part of a distillery exclusive range. Both the salted and peated aspects of this dram are equally represented and work together to bring a deeper flavour. They are intertwined,rather than vying for attention from the other. Capturing harmony and balance within their malt is a reflection of the wider Japanese belief in achieving equilibrium between humanity and nature.
This is perhaps best showcased in the Hibiki Japanese Harmony expression. This blend is at the centre of Suntory's Hibiki range, which is a selection of blended malts. With blends, the idea of harmony is even more important to capture, as the malts used must work in tandem to create a blend that works.
The Hibiki Japanese Harmony expression is the idea of harmony in liquid form.Made from malts that have been aged in a range of casks including American oak, Mizunara (Japanese oak) and Sherry casks, this dram is the marriage of different flavours and textures. It is done exceptionally well, with all the different notes complement each other, rather than fighting for attention.
The Hakushu 12 Year Old is also a wonderful example of Japanese malt and the quest for harmony. It has won multiple awards and brings together some of the best flavour profiles in Japanese distilling.It is earthy and elegant, with lots of sweet notes of caramel, combined with rich grassy flavours. There are also orchard fruits and oak notes, with a wonderful smoky flavour in the background.The flavours bounce of each other without being in combat. They work together to really bring a well-rounded feel to the malt.
The Japanese Whisky industry may have started with a lot of influence from Scotch producers, but a lot has changed since then. Today they have processes that are very different from producers across the sea.
Typically in Japanese distilleries, they only produce clear wort. This contains fewer lipids than found in cloudy wort. Lipids produce a nuttier flavour and therefore, Japanese Whisky often does not have this type of flavour profile.And while European and American oak casks are the most common used in Scotch and other Whisky producing countries, Japanese distilleries are more likely to finish their malt in Japanese oak casks. Japanese oak is more porous and softer than other types of oak and is therefore not used as much, since it is more prone to leaking.
In Japan, it is used for the last part of maturation and gives the malt a delicate, floral profile. This creates a balanced flavour than many Scotches tend to have.The flavour profile is softer, with more fragrant, aromatic notes.It is also not unheard of for distilleries to have their own strain of yeast. Suntory has a personalised yeast called suntoryeus lactobacillus.
Yeast is one of the key ingredients in Whisky production and will have an effect on flavour. A lot of emphasis is placed on the type of yeast used in Japanese.
They believe that the quality of the yeast will result in a better fermentation andall of the flavours that come from this part of the process.As such, distillers are very particular about their yeast and will be very specificabout which types they use. They also use more than one type of yeast, which isnot typically done in places like Scotland. This aims to achieve the bestfermentation, allowin all of the flavour of the grain to be released.
The Japanese Art of Blending
Distilleries in Japan typically carry out the blending process in-house, rather than trading casks with other places.This means blended ranges have more diversity and variation than many distilleries in Scotland or Ireland would have.
It brings back control into the hands of the Master Distillers, and allows for more experimentation with still types, fermentation and maturation.The concept of blending ties in with the desire to discover harmony within the malt.
The Hibiki Harmony range is the perfect example of this, especially the 17 Year Old expression. It has been matured in Mizunara casks for 17 years and is the epitome of smoothness. The flavours melt into one another, with deep floral notes and lots of earthy tones. It is a great example of the floral flavours that the mizunara casks impart.
Where do we go from here?
So now that you're all clued up on Japanese Whisky, what's next?
Well the obvious answer is to get out there and try it. with the exception of the Hakushu 12 Year Old and the Hibiki 17 Year Old, which are now discontinued,these malts are within your reach.Trying them will make the concepts and processes we've discussed really come to life.
If you're wondering just what "harmony" tastes like in a dram, then go out and try it for yourself!
How to enjoy Japanese Whisky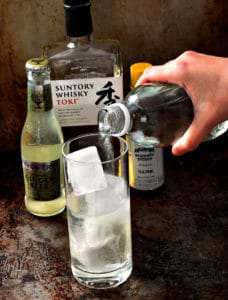 Japanese whisky is a tasting experience in itself and it is very commonly enjoyed as a Highball in Japan. This is a very simple cocktail made with only a mixer and whisky. It is usually served in a tall glass with a single sphere of ice. You can enjoy any mixer in a highball but we recommend something that complements the flavour profile of the whisky you choose. Ginger ale, tonic water and soda water are very popular selections.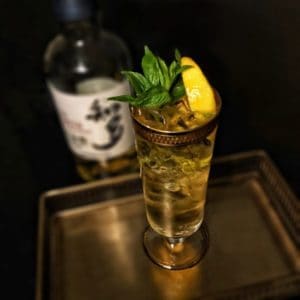 Another popular way that the Japanese enjoy whisky is in a Mizuwari. This is another simple cocktail, this time consisting of two parts water and one part whisky. That might not sound that interesting but the result, when done right, is incredible. There are some people who say you have to stir the whisky 13 and a half times and the whole mix 3 and half times to really get the flavours going. Served in a chilled, tall glass with spheres of ice.
What are your thoughts on Japanese whisky? Start the conversation in the comments!