Founded in 1896, and opened in 1898 by John Dewar & Sons, the Dewar's Aberfeldy Distillery is one of the most beautiful distilleries in all of Scotland.
Situated in close proximity to the south bank of the upper River Tay, this distillery is capable of producing more than 3, 500,000 litres of spirit every single year.
In 1972 it was enlarged and was equipped with four brand-new steam-heated stills. This proved to be a game changer and soon the Aberfeldy range of single malt Scotch was the talk of the town. Fast-forward more than 50 years and not a great deal has changed. Dewar's still produce some of the finest single malt in the entire world.
One such dram is the Dewar's Double Double 36 Year Old. Here's a look at this exceptional beverage.
The Double Double Aging Process
Dewar's are big-time players in the world of whisky. With over a century of experience behind them, and with a number of tried and tested blends and single malts, it's easy to understand exactly why they're considered such big hitters when it comes to whisky distillation.
Without a shadow of doubt, when they developed their four-stage aging process, yes, four-stage, you did read that right, this set tongues wagging and got whisky fans worldwide extremely excited.
This unique aging process was the brainchild of Master Blender Stephanie MacLeod and enables single grain and single malt whisky to fuse together numerous times in their own oak casks before being blended together. To finish, the whiskies then make their way over to a number of Sherry casks where they can finish their aging journey.
The Double-Double series was a huge success, and recently, Bacardi Global Travel Retail revealed that they would be extending this series with a new release, the 36 Years Old Double Double across numerous locations in the Pacific and Asia.
In a stunning-looking Art Deco themed black glass bottle, these whiskies were aged individually for 36 years before being blended together based upon their regions, which in this case was Islay/Highland and Speyside, before they were finished in a Madeira wine cask to give richness, sweetness, body, and depth.
This whisky, which comes in a 50cl bottle with an ABV of 46% has a dark amber colour that is very pleasing on the eye.
On the nose you get notes of leather, oak, coconut, spices, and golden caramel. It is not dissimilar to some Caribbean rums out there, and that is no bad thing.
On the palate you should pick up vanilla, more spices, golden ripe peaches, candied citrus, and a hint of smoked oak.
The finish is ridiculously smooth, with more coconut notes which fade away to leave you with a lingering taste of apricots, Caribbean spices, toasted oak, and sticky dates.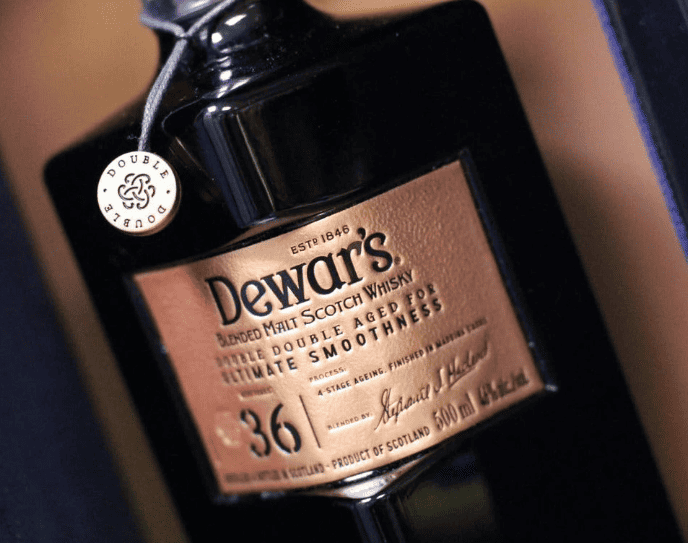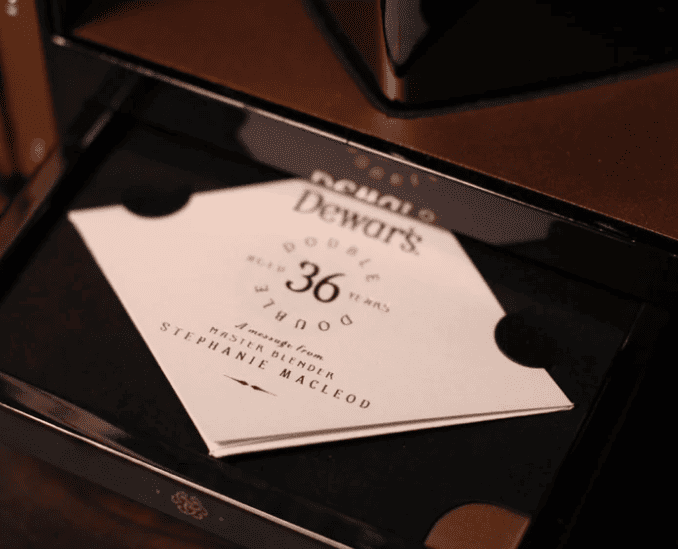 If you want to learn more about the Dewar's Double Double aging process, or check out some of the other whiskies in the Double Double range, be sure to head on over to https://greatdrams.com/ and you'll find everything you need there.
A whisky-lover's dream-come-true, Greatdrams.com is a whisky fan's paradise.