All aged to 13 years, the Extra 13 Range is an exciting release from the Chivas Brothers brand.
Chivas have always created brilliant blends and this is a welcome introduction for the brand. They are looking at new ways of maturing their blends to introduce new flavour profiles and new places of exploration.
As Director of Blending at Chivas, Sandy Hyslop says "The Extra 13 collection represents new territory for Chivas as we continue to open up the world of Scotch whisky to new audiences and fresh experiences.
"At Chivas we believe that blended is better – and nowhere is this more evident than with our new collection, which blends exceptional Scotch with a diverse, internationally-inspired palette of flavours."
The range includes four new blends, all aged to 13 years and matured in different wyas; Rum, American Rye, Tequila and Oloroso Sherry. The four new releases in this range offer fans the chance to really appreciate the masterful skills that the Chivas team have at creating blends.
Check out our tasting notes for each.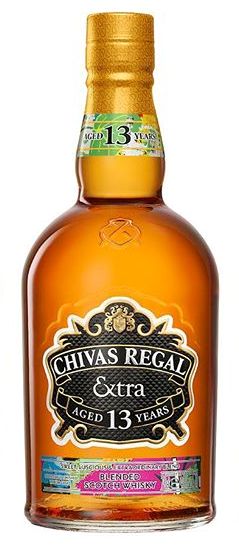 Chivas Regal Extra 13 Rum Cask Finished Blended Scotch Whisky
The Rum Casks Finish is sweet and spicy. The nose begins with notes of molasses, dark brown sugar and exotic fruits. it is rich and elegant, without the sweetness overwhelming the flavours.
The palate is bold and bright, with big notes of apricot, citrus fruits and more brown sugar. It has a lovely heat to it that makes the sweetness really enjoyable. There is a honeyed notes in the background, with some hints of oak wood and vanilla.
The finish is strong, with more apricots, peaches and honey.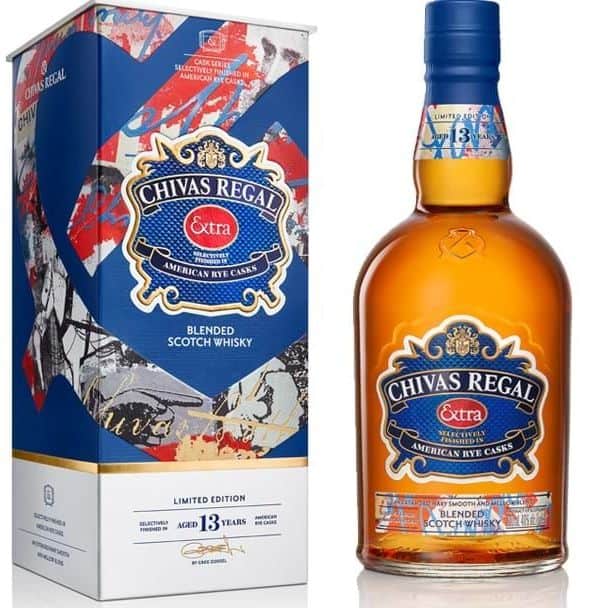 Chivas Regal Extra 13 American Rye Cask Finished Blended Scotch Whisky
This is not the first blend to be finished in a rye cask, but it one of the best.
The nose opens with typical rye notes of char and paprika spice. It has some wonderful sweet flavours as well. The spice is smooth and goes well with the oak wood notes that come through.
The palate brings in more mellow notes of honey, milk chocolate and smoke. It is smooth and soft, with lots of vanilla and cinnamon spice. The warmth is brilliant.
The finish is extra spicy and sweet, with hints of caramel and malted grains.
Chivas Regal Extra 13 Tequila Cask Finished Blended Scotch Whisky
This blend is good, a nice solid blend, but for me it lacks the tequila influence I had hoped for, like the Mezcal influence on the Dewar's Ilegal Smooth release that came out the same week.
The nose starts off with delicate notes of pineapple and oak wood. Orchard fruits also appear, with apples and pears coming through.
The palate brings in notes of malted grains, biscuits and more exotic fruits. There is a wonderful zest and citrus fruit flavour that really enlivens this blend. Hints of grapefruit adds a nice note to finish.
The finish is well rounded and sweet, with a hint of caramel and oak wood… just wish it had more tequila influence. 
Chivas Regal Extra 13 Oloroso Sherry Cask Finished Blended Scotch Whisky
Bottle cost: £35.45
The Oloroso Sherry cask finished blend is the crown in the Chivas Extra crown.
The nose brims with fruit flavours of melon, apples and pears. They are sweet and tangy. This is tempered by a nice spicy sherry note full if cinnamon and ginger.
The palate is excellently sweet, with caramel, vanilla and sweet nuts. Hazelnuts, almonds and syrup go perfectly with orchard fruits. The spice is well developed and adds a lovely heat.
The finish is long and brings in lots of caramel notes.
This range of blends is not to be missed. Chivas are excellent at their craft and this is an exciting new step for them… although I do wish I knew what 'selectively finished in' meant… is that one cast in a mega batch? Is it 10% of the blend finished in the named cask finish? Is it 50%? We don't know, but we should.