A rather recent brand with a long history, Bulleit Frontier Whiskey may be relatively young, but they have the stamina and skills of a much older brand.
Started in 1987 by Thomas E. Bulleit Jr., who was inspired by his great-great-grandfather's original recipe form 1830.
Back then, Bulleit was being made by Augustus Bulleit, who had created a recipe for Bourbon that had a high rye content.
Augustus was a bar tender in Louisville, one of America's Whiskey capitals, and he mysteriously disappeared whilst transporting barrels.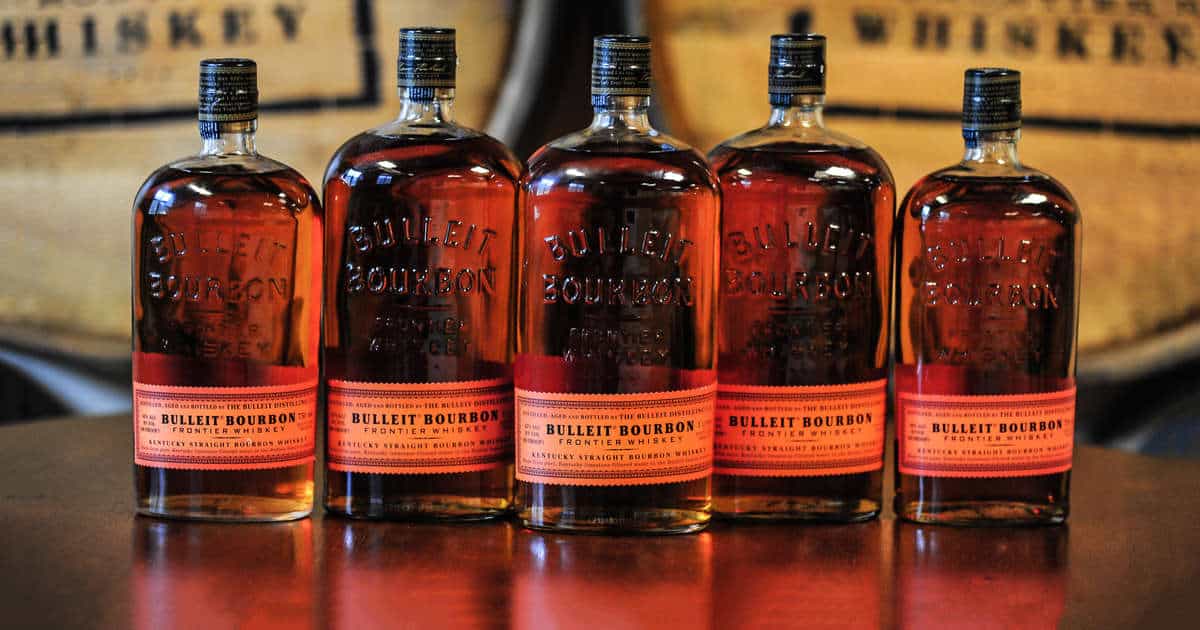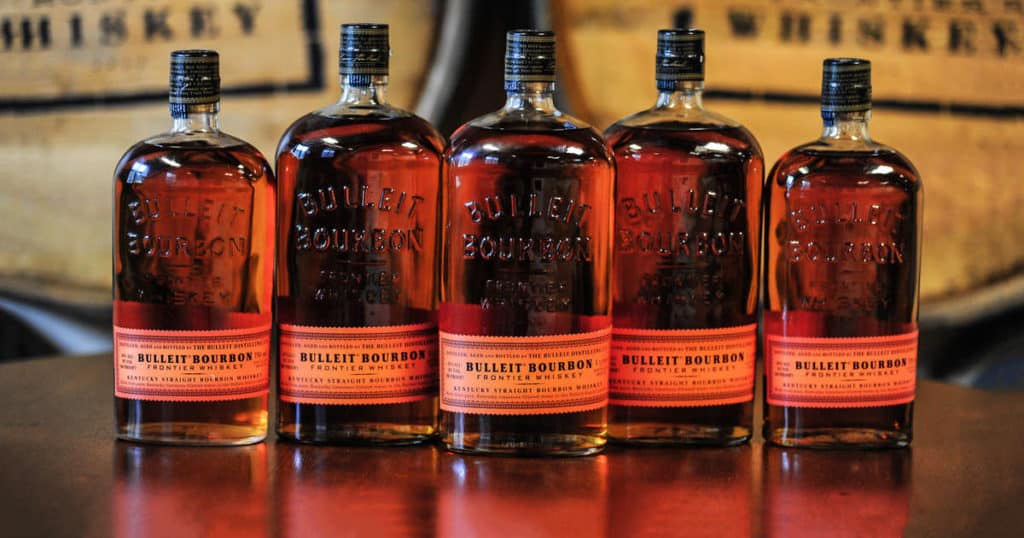 Fast-forward over a century later and Thomas Bulleit decided to revive the brand and bring back the family Bourbon recipe.
Thomas was following a life long dream he'd had about bringing back the family Bourbon history, and he certainly made a good choice, although it might not have seemed like it then.
In 1987, the same year he got married, whilst working as a lawyer, he made a small batch and realised the recipe was liquid gold.
Bourbon wasn't very popular at the time, but Thomas pushed on with the help of his wife Betsy, and grew his dream of running a distillery while still working as a lawyer.
He persevered and it all paid off. He created successful brand, which then sold to Seagrams in 1997, which in turn was acquired by Diageo, who still own the brand today.
The input from Diageo was priceless and Bulleit really took off. Today they are massively popular all across the globe.
In fact, he credits Diageo as part of the reason why he survived cancer in 2005, as they were sympathetic and understanding, working around his treatments.
Thomas persevered and it paid off. He is still working for Diageo today and recently founded a new distillery in Shelbyville.
Bulleit are still creating exciting Whiskies, and the high rye content gives them an interesting edge over competitors.
They have won many awards, for both their packaging and their Whiskey, and they show no signs of stopping.
Although they may no longer be family owned, Bulleit still maintains the charm and feel of a family run, craft distillery, something that attracts a lot of buyers in today's market.
Their mashbill is something of intrigue, as it contains a lot more rye than typical Bourbons, with up to 30% in any one batch. This makes them attractive to Bourbon and Rye drinkers alike.
This is certainly a brand to keep an eye on, especially with a giant like Diageo behind them. They may not be craft, but they certainly feel like it and they are certainly making the most of the massive interest in craft brands of recent years.
It will be interesting to see where they go from here, so definitely be on the look out for new releases.
What are your thoughts? Leave a comment below and let's have a chat!