We all like to fancy ourselves as Whisky experts, but with so many different drams out there, you have to be an enthusiast for quite a while before you really get start to build up your knowledge.
If you really want to show off how much you know about the world of Whisky, we've put together some drams that we think you should keep in mind.
1. Kavalan Solist Peaty Cask
Hailing from Taiwan, knowing this dram will show that you have international knowledge of Whisky. Kavalan is the only distillery in Taiwan and has been producing exceptional malt for a few years now. This is a particularly find example of their craft. This dram has been matured for around 9 years, which due to the high temperatures and humidity in Taiwan is the equivalent of an older malt from Scotland. The nose opens with peppered spices and a little bit of vanilla and sweet nuts. Pecans and almonds come through. The palate is full of fruit and oak wood. The smoke is rich and earthy, with hints of mahogany in it. It is wall brought together with a finish that is long and warming.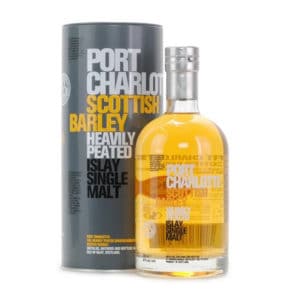 2. Port Charlotte Scottish Barley - Heavily PeateD
Bottle cost: £41.63
Hailing from the Isle of Islay, this expression from Bruichladdich is made with the finest Scottish barley and packed with peat. Their Port Charlotte range is named after the village where it is matured and where the Lochindaal Distillery used to stand. This is an incredibly peated Whisky and is an experiment in how peat flavours malt. It is well worth trying, even if you don't like peated malt, as it explores a massive element of the Scotch Whisky world. The nose opens with lots of seaside notes, like seaweed and brine and of course a hearty waft of peat. The palate blooms with yet more rich and salty peat notes, and a gentle caramel sweetness. There is a tang of citrus fruit towards the end. The finish is strong and smoky, with a hint of sea air to it.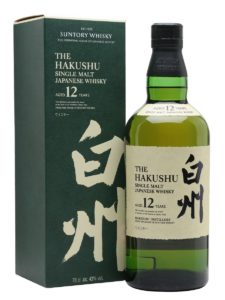 3. Suntory Hakushu 12 Year Old
Bottle cost: £145.83
Here we have another international offering, this time from Japan. Japan creates some of the best malts in the world and the Hakushu 12 year old is a brilliant example of the country's craftsmanship. This dram is from the Hakushu Distillery, which is known as the Forest Distillery and is owned by Suntory. This dram opens with a nose of floral notes and a hint of sweet nuts. There is a lovely warming cereal note as well. The palate is earthy and refined, with a little hint of dew-covered grass and a gentle smokiness to it. It is all brought together with a strong finish that is full of citrus fruits and more earthy tones.
4. Springbank 21 Year Old
Being able to drop the merits of the Springbank Distillery into any conversation about Whisky will certainly show that you know your stuff. Springbank is found in the Campbeltown region of Scotland, which used to have a thriving Whisky industry, with up to 28 working distilleries. Today however, it is home to only three. Springbank is one of those and produces some impressive malt. Their 21 Year Old is exceptional, with lots of flavour and character. The nose is full of orchard fruits and a slightly herbal hint. The palate has a hint of floral notes, intertwined with oak and cinnamon spice. The finish is strong and has dried fruits and more oak. This is a wonderfully refined and complex malt that is definitely not to be missed.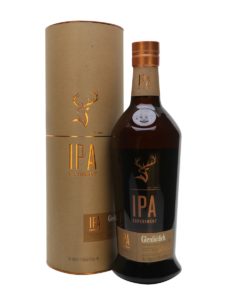 5. Glenfiddich Experimental Series IPA Cask Finished
Bottle cost: £44.45
Glenfiddich have recently launched a series of drams that will experiment with different flavours and distilling processes. This release has been finished in casks hat once held IPA from the Speyside Craft Brewery. Lot sof distilleries are starting to experiment with their releases and the Glenfiddich IPA is one that draws on a lot of trends in the alcohol industry, including the popularity of IPA itself, as well as the success of craft beers. This dram opens with a nose of orchard fruits and oak. There are apples, pears and a slightly tangy lemon note. The palate is sweet and fresh, with lots of vanilla and wood. The fruits are crisp and more citrusy here. The finish wraps everything up with a linger of oak wood and vanilla.
What are your thoughts? Leave a comment below and let's have a chat!