The Macallan have been around for decades, having opened their doors in 1824 and were on of the first to legally open with a license.
Since then they have established themselves as a best seller and the epitome of luxury when it comes to Scotch. The regularly sell for unbelievable prices at auction, and the brand jumped from 100th most popular to 7th at Sotheby's in the space of a year.
This goes hand in hand with massive increase in popularity for Scotch as a category, but also represents how in demand the brand itself is.
Part of their success comes from their constant drive to deliver innovation and transform how Whisky is created.
They pride themselves on finding the best casks for the job and using them to craft exceptional Whiskies.
The distillery has several ranges dedicated solely to casks and showcasing what they can do with them. This includes collections such as Sherry Oak, Double Cask and Triple Cask, all of which take interesting and fresh looks at how casks are used.
The Macallan are also big into their collaborations. They work with partners outside of the Whisky industry to make sure they bring fresh and exciting malts to customers.
The Edition series is the perfectly embodiment of both of these concepts. This series seeks out collaborators and interesting maturation techniques that shake how things are done, not just at the Macallan, but across the Whisky world.
The Macallan 12 Year Old Sherry Oak Single Malt Review
One of the core expressions in the Sherry Oak collection, this 12 Year Old is brilliant in quality and taste. It has been matured in casks that have been seasoned with Oloroso Sherry and imported from Jerez in Spain.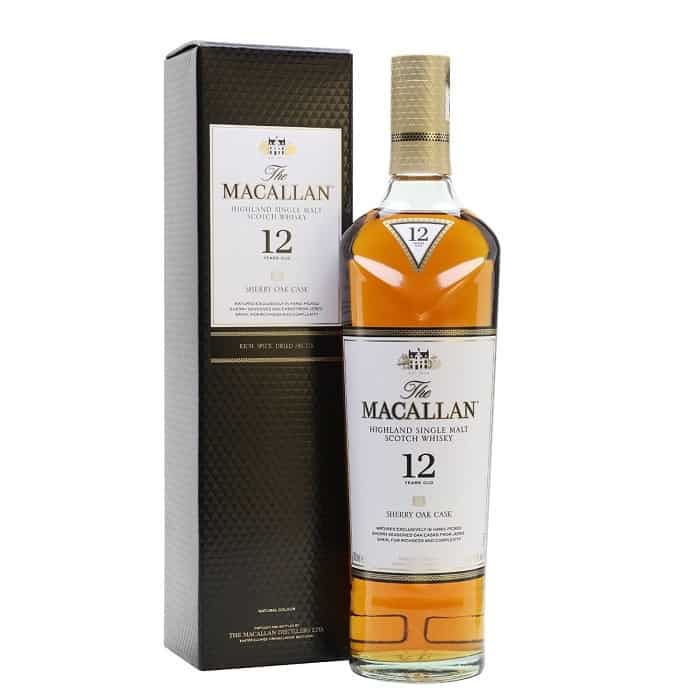 Tasting notes for The Macallan 12 Year Old Sherry Oak Scotch
Bottle cost: £70
It opens with a nose of sweet vanilla and oak wood. Sherry spice appears and adds a little bit of warmth that complements the oak perfectly.
The flavours are very complex and drawn out, with the vanilla developing into caramel and fudge.
The palate is equally rich and luxurious. More oak wood with hints of sherry and cinnamon, wrapped up with dried fruits and citrus.
The only thing that lets it down on the palate is that it is quite thin and lacking in a thick, elegant mouth feel. But the overall flavours are wonderful, with more oak and heat from the spice.
It finishes with long notes of wood and nutmeg, with oranges and raisins at its heart.
A brilliant example of Macallan malt and the great things they can do with casks, this 12 Year Old Sherry Oak Scotch should be a staple in any well stocked drinks cabinet.
What are your thoughts? Leave a comment below and let's have a chat!