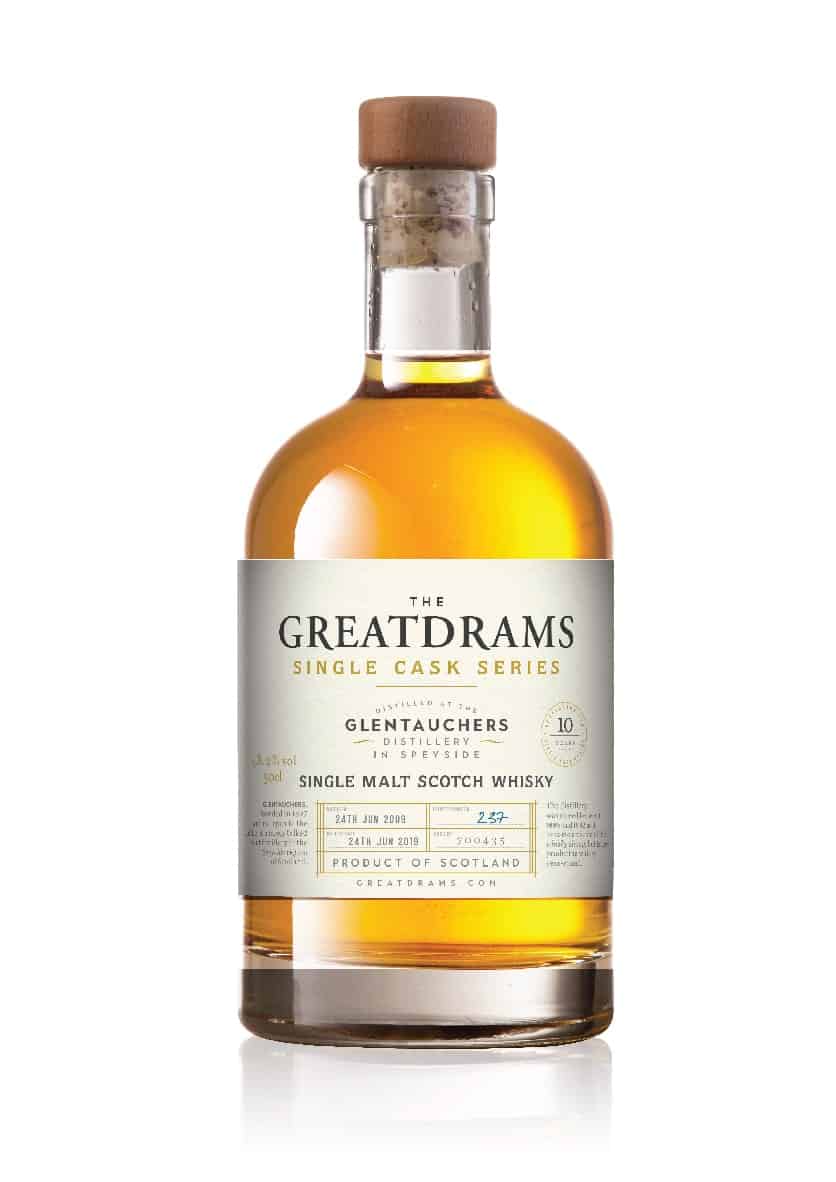 Glentauchers 10 Year Old Single Cask Single Malt Scotch Whisky
Introducing the fourth single cask whisky release in the GreatDrams Single Cask Series. This limited edition Glentauchers 10 Year Old Single Cask Single Malt Scotch Whisky bottling is a release of just 203 bottles globally. 20cl = £30 | 50cl = £65
Limited to: 203 bottles globally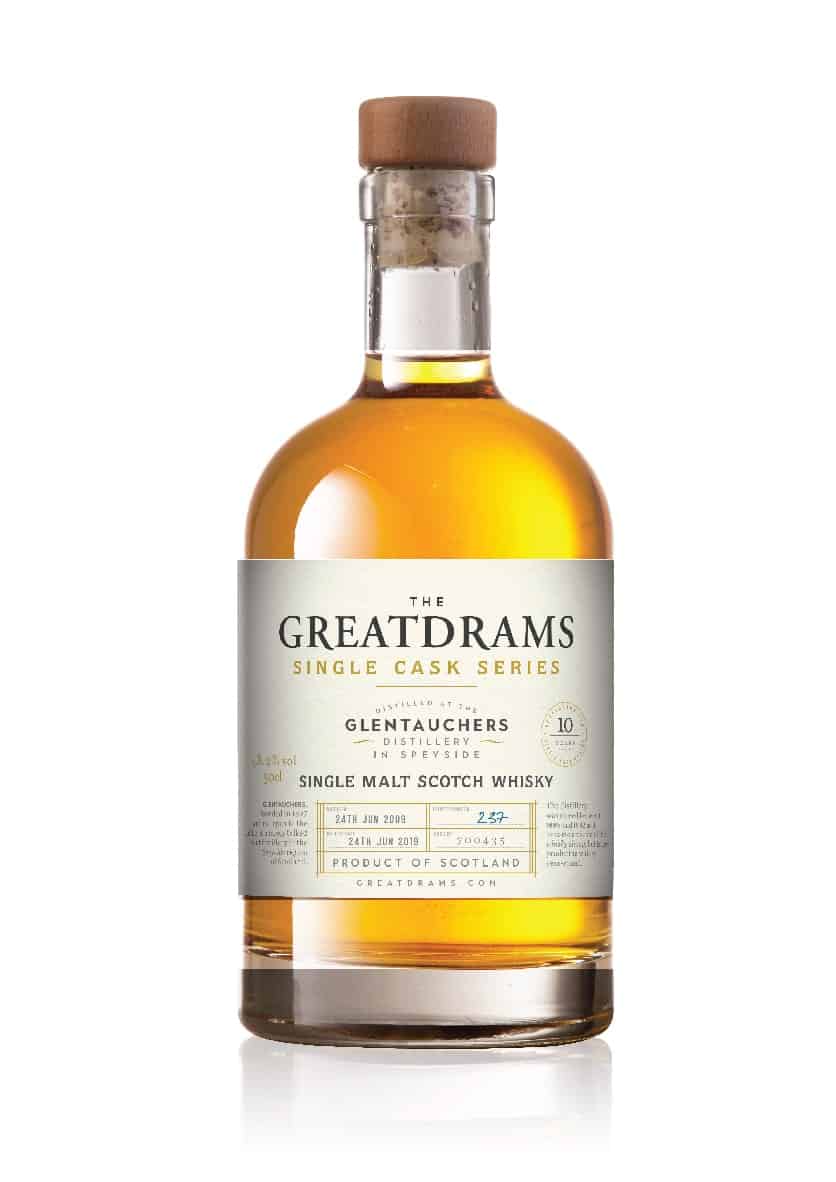 Glentauchers 10 Year Old Single Cask Single Malt Scotch Whisky
Introducing the fourth single cask whisky release in the GreatDrams Single Cask Series. This limited edition Glentauchers 10 Year Old Single Cask Single Malt Scotch Whisky bottling is a release of just 203 bottles globally. 20cl = £30 | 50cl = £65
Limited to: 203 bottles globally
This Single Cask Single Malt Scotch Whisky was distilled at the Glentauchers Distillery in Speyside. We loved the vanilla oakiness on the nose, and the sweetness that gives off memories of penny sweets come through too with a juicy green apple note and a smooth, fruity and creamy palate with a slightly spicy finish.
The Great Drams Glentauchers 10 Years Old cask no. 700435, dist 24 Jun 09, bott 1 Oct 19 (94) n23.5 a delicious cross between a banana sandwich and egg custard tart; t23.5 it's the enigmatic sweetness on delivery that wins you over: just a light brushing of gristy sugars to help facilitate the drier, spicier tannins that hint of chocolate mint; f23 almost sawdusty as a delicate mocha and vanilla theme lasts longer than might be expected; b24 comes across as one of those whiskies where the distillery doesn't even seem to try, yet effortlessly conjures up something disarmingly stylish and complex. 48.2%. nc ncf sc.

– Jim Murray's Whisky Bible 2021
Distillery: Glentauchers
Region: Speyside
Age: 10 Years Old
Distilled: 24th June 2009
Bottled: September 2019
Cask type: Ex-Bourbon Barrel
ABV: 48.2%
Volume: 50cl / 500ml
Limited: 203 bottles globally
Non-chill filtered
Natural colour
Glentauchers, founded in 1897 and not open to the public, is a rarely talked about distillery in the Speyside region of Scotland. The distillery was closed between 1985 and 1992 as it became a victim of the whisky slump, but is now producing whisky year-round.
You may also like…
Limited to: 193 bottles ever bottled

Limited to: 193 bottles ever bottled