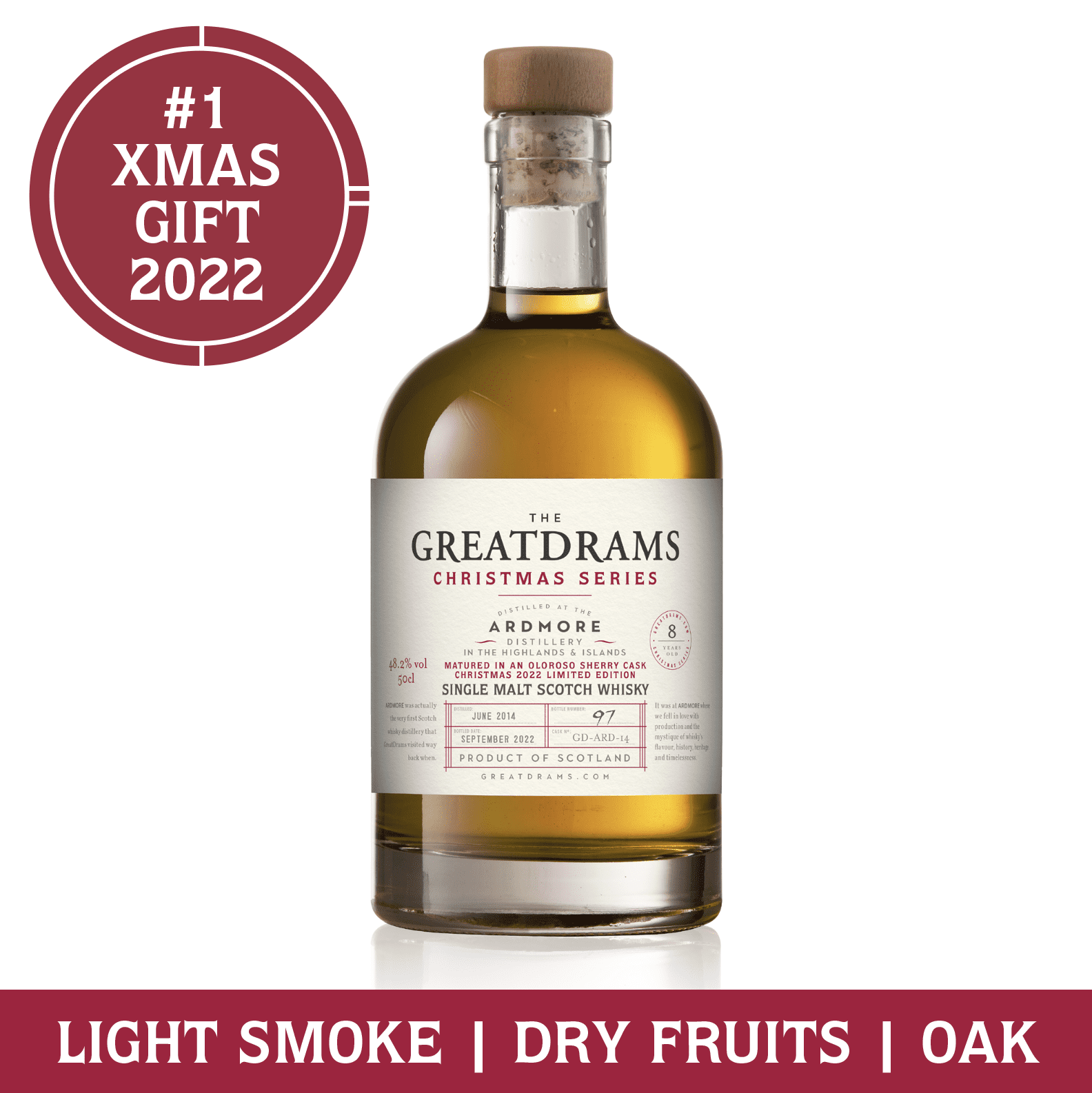 Christmas 2022 Ardmore 8 Year Old Single Cask Single Malt
This much anticipated, and requested, Christmas Series release is a Single Cask Single Malt whisky from the Ardmore Distillery
Limited to: 200 bottles globally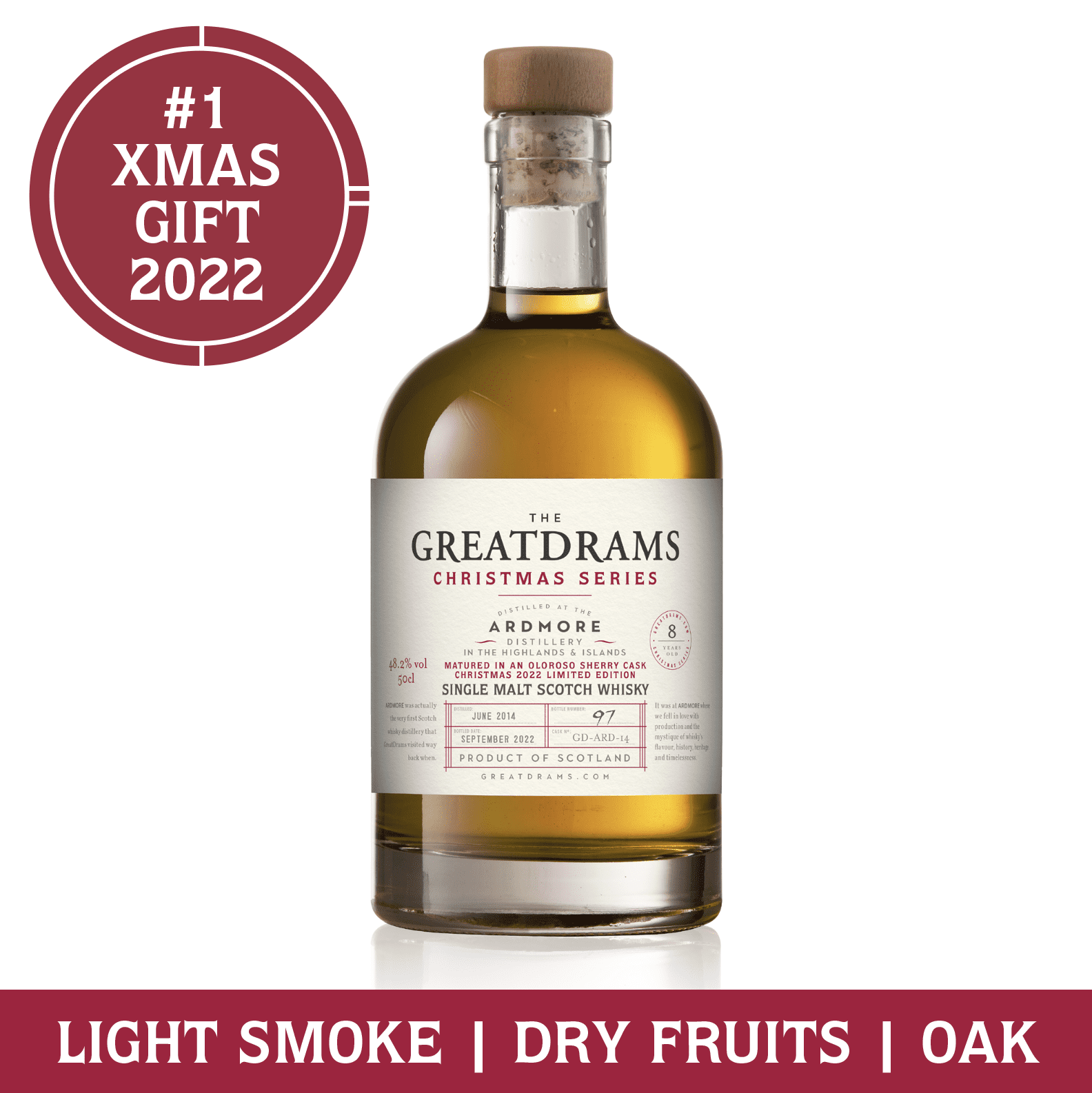 Christmas 2022 Ardmore 8 Year Old Single Cask Single Malt
This much anticipated, and requested, Christmas Series release is a Single Cask Single Malt whisky from the Ardmore Distillery
Limited to: 200 bottles globally
Not a lot of people know this, but GreatDrams' very first bottling was from the Ardmore distillery way back in September 2017 and we have not had the opportunity to bottle another cask from this distillery since… until now!
Bottled at the same age as the first one we did, but five years later, Expect beautiful waves of light Highland peat smoke, coupled with the sweetness from the sherry cask and an unquenching dryness on the finish that will having you coming back for more.
Distillery: Ardmore
Region: Highlands & Islands
Age: 8 Years Old
Bottled: October 2022
Cask type: Oloroso Sherry Cask
ABV: 48.2%
Limited: 200 bottles globally
Non-chill filtered
Natural colour
Ardmore was actually the very first Scotch whisky distillery that GreatDrams visited way back when. It was at Ardmore where we fell in love with production and the mystique of whisky's flavour, history, heritage and timelessness.
Please note that we reuse packaging where viable and sustainable to do so – you may receive this product in a box that has been used before as for us that's the best form of recycling and forms part of our sustainability policy that can be viewed here: https://greatdrams.com/the-greatdrams-view-on-sustainability/ – if you specifically wish to have a brand new box for the bottle / bottles to be shipped in please state this in the order notes. 
You may also like…
Limited to: 183 bottles globally

Limited to: 183 bottles globally

Limited to: 193 bottles ever bottled

Limited to: 193 bottles ever bottled