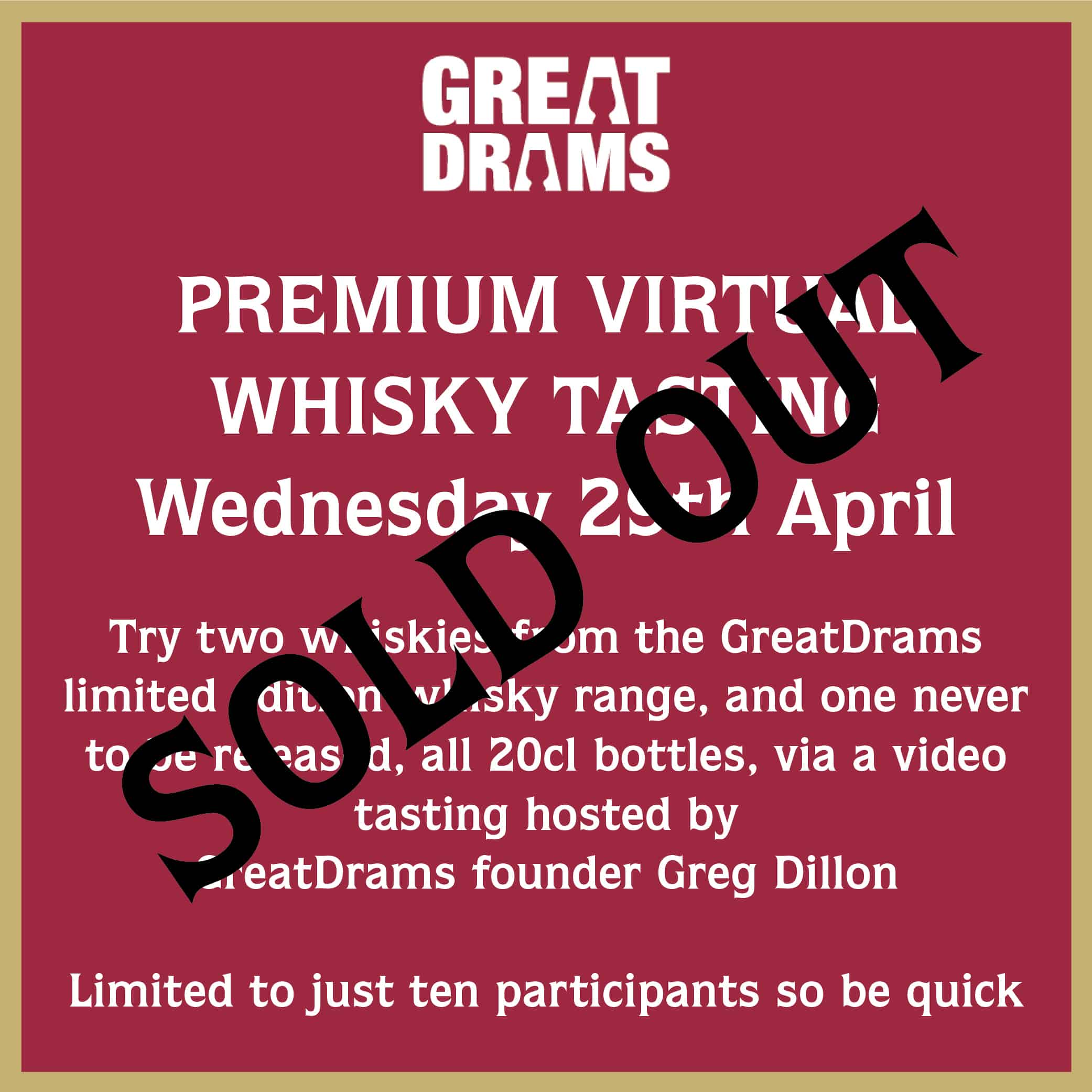 Premium Virtual Whisky Tasting Set – April 29th
You asked, we delivered - a premium virtual whisky tasting with two gems from our range as well as one bottle never to be released...
Limited to: anyone in need of cheering up
Next up in our Facebook Live tastings is our Premium Virtual Whisky Tasting… LIMITED TO TEN PLACES DUE TO LIMITED AVAILABILITY OF WHISKY… ⁠
*** Virtual Whisky Tasting APRIL 29th ***⁠
⁠
Try two whiskies from the GreatDrams limited edition whisky range, and one never to be released, all 20cl bottles, via a video tasting hosted by GreatDrams founder Greg Dillon. Limited to just ten participants so be quick
⁠
Sample sets for this one will be very limited as not much whisky remains of some of these releases so act fast to be sure to get yours.⁠
⁠
Get involved now and enjoy some special whiskies with the guy who selects the casks. ⁠
⁠
Park consists of 3 x 20cl measures. Each are limited edition, each only available from us, each incredibly special for different reasons – one will not be released like this anywhere else, ever.⁠
⁠
The tasting is to be broadcast live on the GreatDrams Facebook page April 29th – Facebook.com/GreatDrams.⁠
⁠
The video will be uploaded to YouTube after the tasting so those who cannot make April 29th can still get involved at a time that suits them.⁠
⁠
I look forward to the chat and the feedback from each and every one of who gets involved.⁠
** FREE POSTAGE ONLY TO THE UK **⁠
You may also like…
Limited to: 203 bottles globally

Limited to: 193 bottles ever bottled

Limited to: Only 250 bottles ever bottled!